13 Field Survey Squadron
Fernhurst Camp – 1957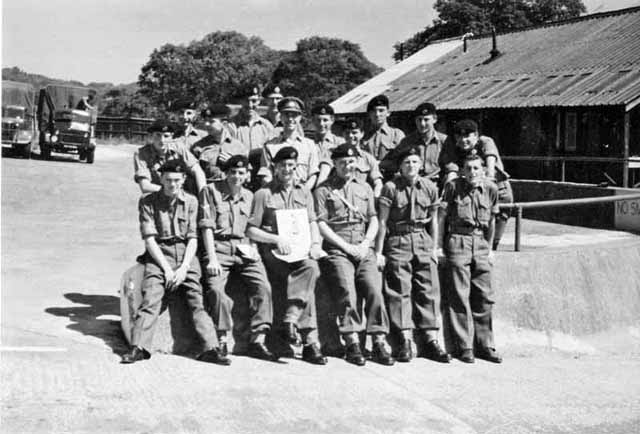 This photo was taken at Fernhurst camp sometime in 1957. I remember the faces of most of my comrades but only the names of Mick Dyall and myself. Neither do I recall what event we seem to have been celebrating, at least judging by the document apparently on show.
Back and middle rows (11 persons from left to right): ??? ??? ??? Mick Dyall ??? ?Officer? Bill Powell ??? ??? ??? ???
Front row (6 persons from left to right): ??? ??? ??? ??? ??? ???
Mike Ely may have been one (I remember his name but not his face). Does anyone have any answers (names and event)?
With thanks to Trevor Powell for this contribution.