Straining and measuring tripod & head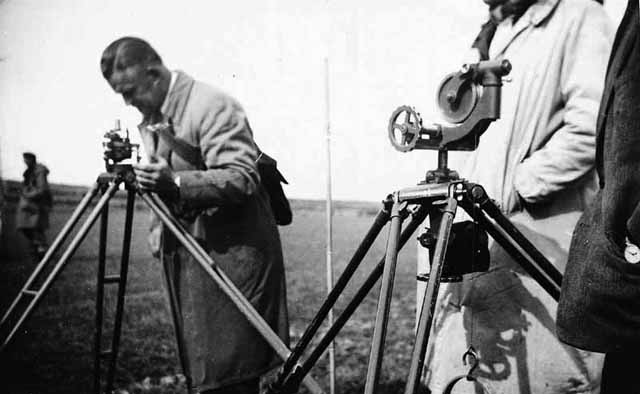 ©Crown copyright Ordnance Survey
Published with thanks to and the permission of Ordnance Survey
The Straining tripod wheel can be adjusted both vertically an laterally to bring the tape into close contact with the measuring head.
The measuring head is on a levelling base which can also be fitted with a optical plummet to transfer to a ground mark.
Under the straining tripod the weight can just be seen.