Aden with 2 Tp 1964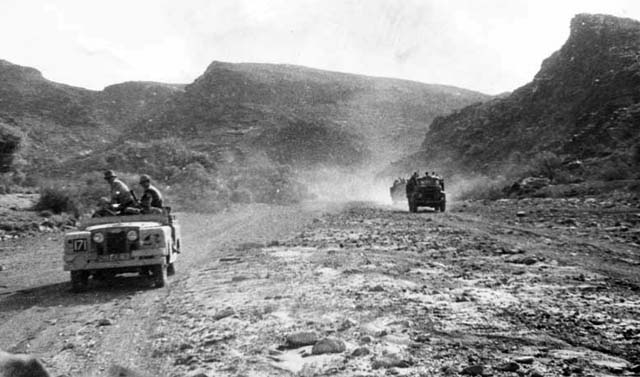 2 Troop on the move.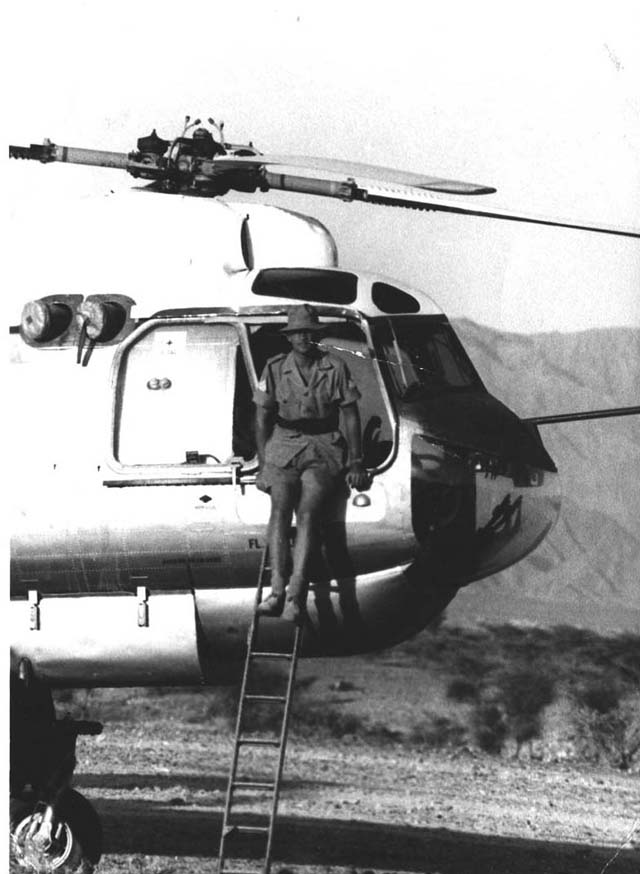 Al Roberts on a Recce
Who knows what he chopper is?
A reply from Alex Johnstone
The helicopter is a Westland Belvedere. It is parked up because the covered vents to the left of the window are the exhaust pipes which I remember very well.
I was "casevaced" from Radfan and was classified as walking wounded. The walking wounded were formed into a line and we were told to advance to the aircraft. Unfortunately the engines were running. The entrance was just to the left of the exhaust pipes so that we had a powerful blast of very hot smelly air as we entered the Belvedere. We very quickly took off and found another problem. There was a second door at the back of the helicopter and this was also wide open. This meant that the heat and fumes poured through the aircraft until we reached about 70 mph. Above that speed it was quite pleasant. I always wondered why they didn't board us before the engines were started. Obviously before the days of Health and Safety regulations.
Alex
With thanks to Al Roberts for this contribution.