135 on the way to Guernsey
These two photograph's show the Drawing Office semi-trailer, which was unique to 135 and an AEC prime mover, being crane lifted onto a ship at Portsmouth harbour. It is 1975 and 135 were preparing to move the complete unit to Guernsey for there annual camp. If my memory serves me correctly there was no roll on-roll off ferry which could take vehicles of this size. The shipment there and back was a complete success.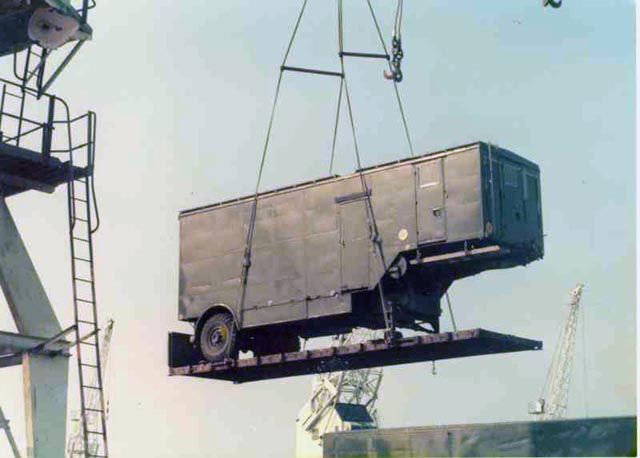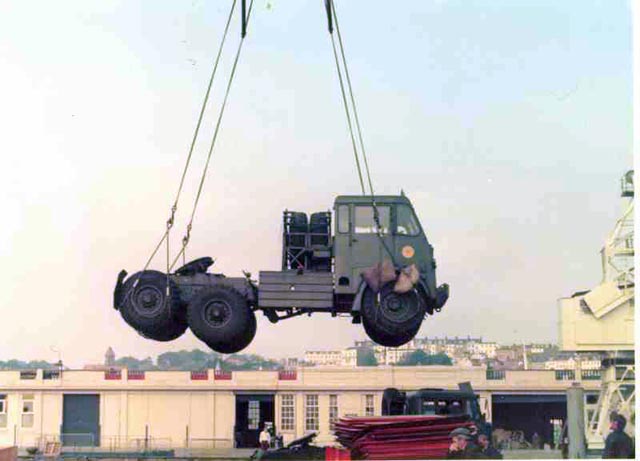 Photos courtesy of Frank Johnstone.