St Valentine's Day Party – 84 Squadron – Singapore 1965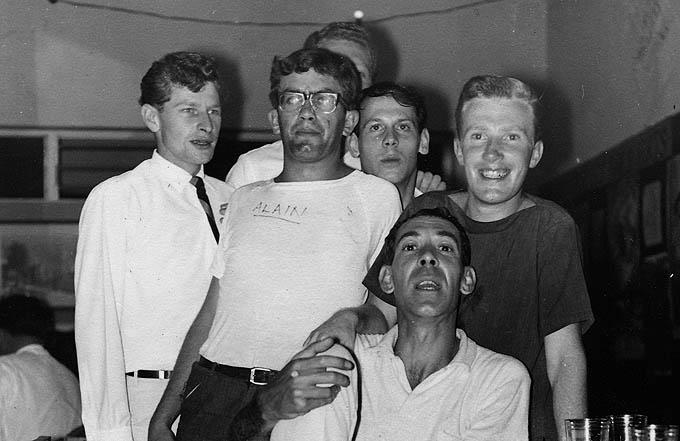 Dave Lythell at the back, Percy Kimber Alan Gordon Bill Chapman and Gilly Gilmore with Satch Payne in front.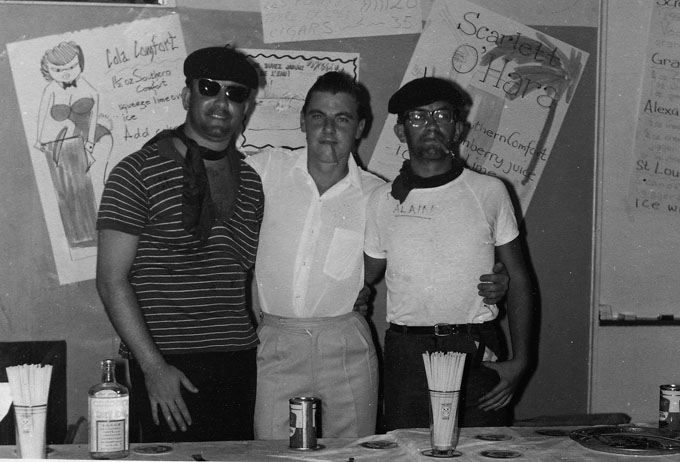 Dave Parsons Dave Millington and Alan Gordon.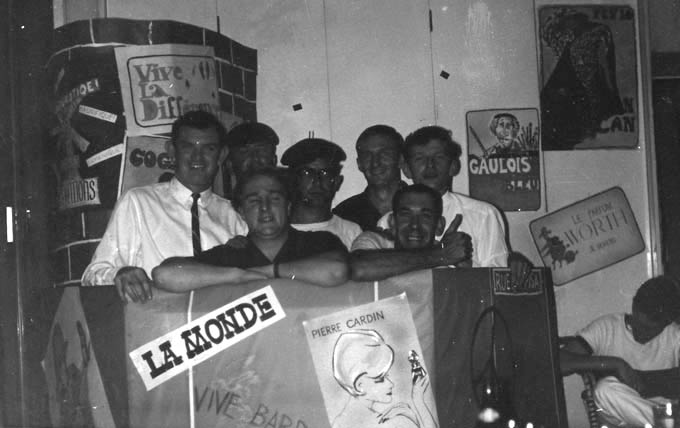 This is Air Survey – back row Noel Grimmett Dave Parsons Alan Gordon Maurice Friend Percy Kimber front row Taff Eveleigh and Satch Payne.
Asleep in the corner is Spanner Bradley a printer .
Cartoons done by the very talented Satch Payne.