1 Tp, 19 Topo Sqn at Nizwa, Oman. 1961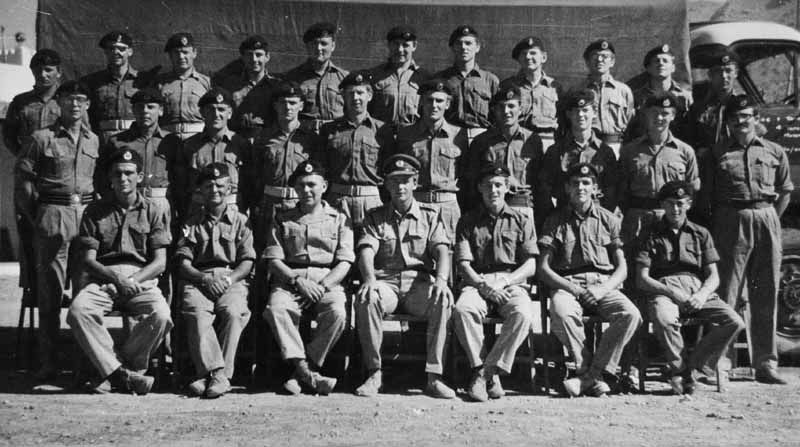 Back row: Taffy Richardson, Duddy, Dixon, Dave Ford, Partington, Taff McArthur, Dave Clifton, Sleepy Heron, Robinson, Mick Bracken, Jock Wilson.
Centre row: Ken Lill, Aden Shoebridge, Alec Ewers, Hann?, Carrs?, Mick Bryce, George Burns, Mick Pearce, Alex Johnstone, WD McDougall.
Front row: Geoff Morris, Sgt Little, Eric Passingham, Lt Davey Wheeler, Trevor Powell, Bill Guthrie, Bob Kime.
The Spr on the extreme right of the centre row was WD McDougall. He was always known as Mac. He was killed in Feb 61 when his vehicle went over a mine in Rostak. His driver, Spr Williams was seriously injured.
Photo & names Courtesy of Alex (Jock) Johnstone.