19 Topo Sqn, ADEN 1960
<![if !mso]> <![endif]>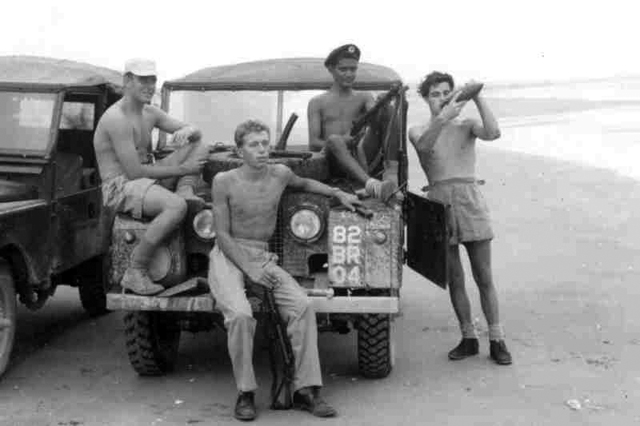 Geordie Walters (Driver), Bev Hill, Clive Khan (Clerk) and Martin Fegan? (Clerk) on a visit to 2 Troop based at Khor Umeira in the Aden Protectorate.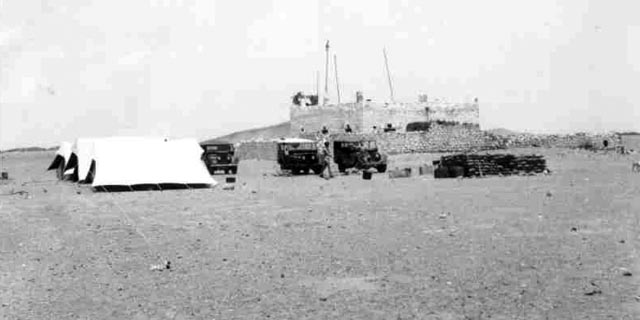 2 Troop camp at Khor Umeira.
.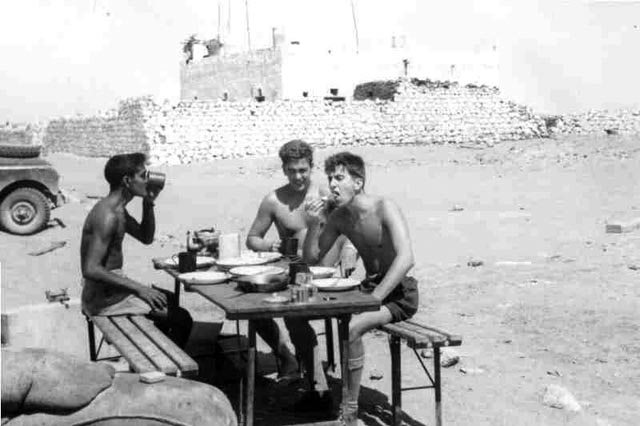 Clive Khan, Geordie Walters and ? (driver) having lunch at Dick Pollard's restaurant.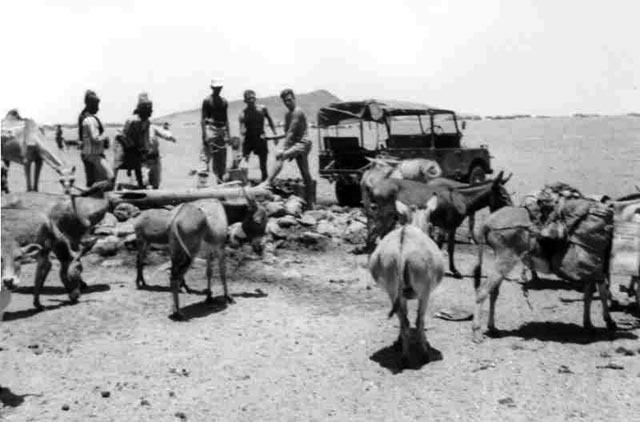 The well at Khor Umeira.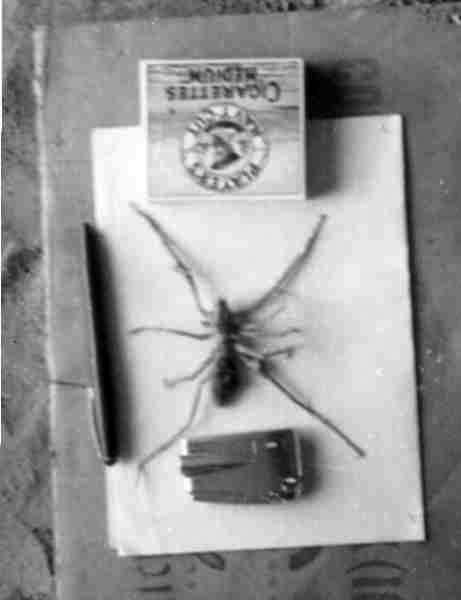 A rather large camel spider. One of the surveyors (I think it was Vic Moncreiff) was flown back to hospital in Aden in a coma after being bitten by one of these monsters.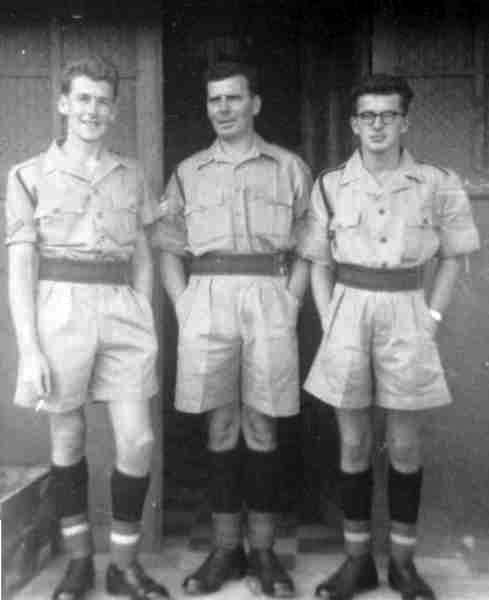 Johnny Allcock, Bruce Barden SQMS and Savannah Robinson spruced-up for Admin Day.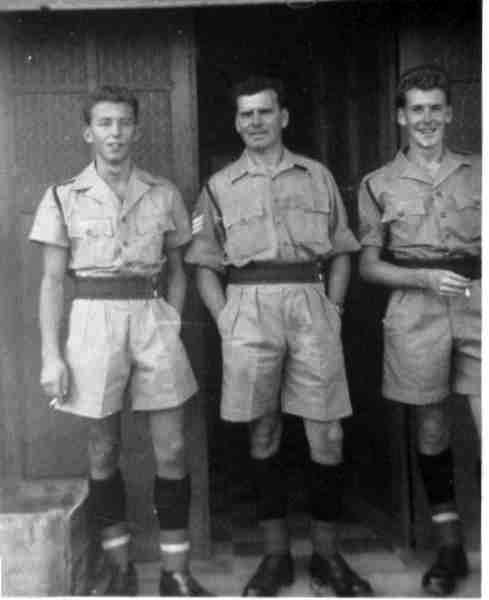 Bev Hill, Bruce Barden and Johnny Allcock outside the QM Stores at the Maalla Strait Offices.
With thanks to Bev Hill for this contribution.