Aden c1963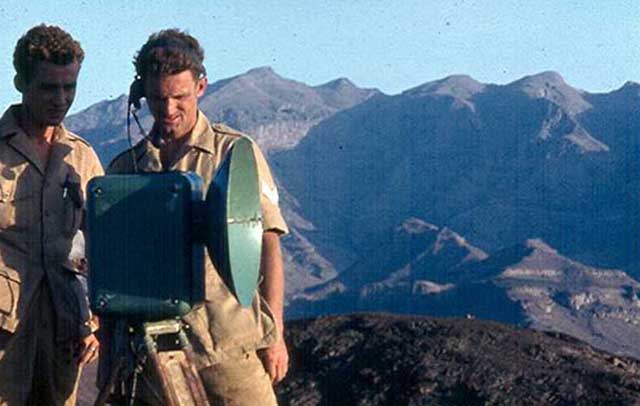 I think this is in the Radhfan - Aden 1963 or thereabouts, but I will confirm with John later.
Do you recognise the surveyors? I don't.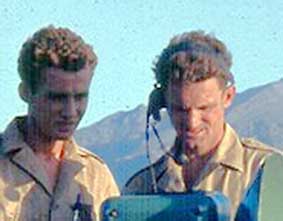 That was a comment from Andy, I & Alex Johnstone are in the dark as well, anyone help?
Brian Houldershaw believes the one on the left to be Mick Logan, a driver
and now from Alan Roberts the other as Mick Vickers.
With thanks to Andy Anderson & John Bickers for this contribution.