Survey of Sark
In 1964 19 Topographic Squadron deployed a field troop to the Island of Sark one of the Channel Islands to complete a survey of the Island.
The Troop was under the command of Capt J Sinclair RCE, other members that I can recall were Lt Wright RE, Sgt Mick Kerridge, myself as a Cpl and L/Cpls Joe Brennan and Pete Simmonds.
The Troop travelled to Sark from Marchwood Port in a RPL (Ramp Powered Lighter), I am glad to say that the weather stayed fair as the crossing in rough seas would probably resulted in a fair degree of "Mal de Mer". It is a well known fact that Sark is free of motor vehicles apart from tractors and at that time the invalid car of Dame Sybil Hathaway, the Dame of Sark. The journey from the port was made in a trailer drawn by one of those tractors to our destination of the jail, not as inmates I hasten to add but if memory does not fail me we erected a 180lb tent there and also had the use of a house as accommodation and office.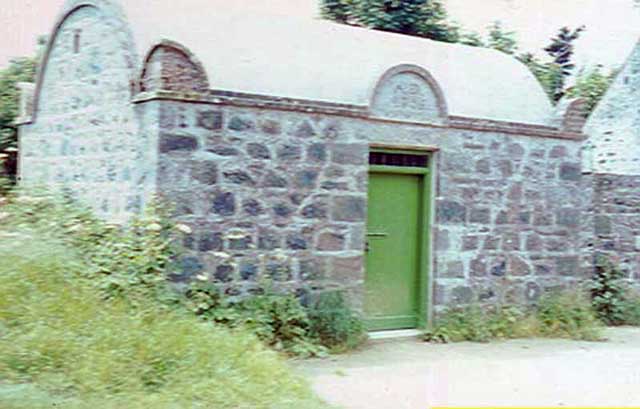 The jail which must be one of the smallest around.
Air photography had previously been obtained and this was to be annotated as part of the survey. I was to observe an astronomical fix the location of which I cannot recall but the German Occupation during WWII had something to do with it I think.
The home of the Seigneurs of Sark since 1730, La Seigneurie was visited by L/Cpl Simmonds during a levelling task, whether he had tea with the Dame is not documented but I believe there was a photographic record.
Apart from visits to the local hostelries not many recollections remain apart from one of the members returning just in time for breakfast after a local dalliance and a journey that I had to make to Guernsey to accompany Lt Wright to the dentist for treatment to an abscess. Our stay was I believe limited to three weeks and we had to leave prior to the start of the holiday season.
Our return to Southampton was to be by public ferry, initially to Guernsey and from there to Southampton, our departure from Sark was accompanied by floral tributes and two locals jumping into the harbour, we were told to honour special visitors.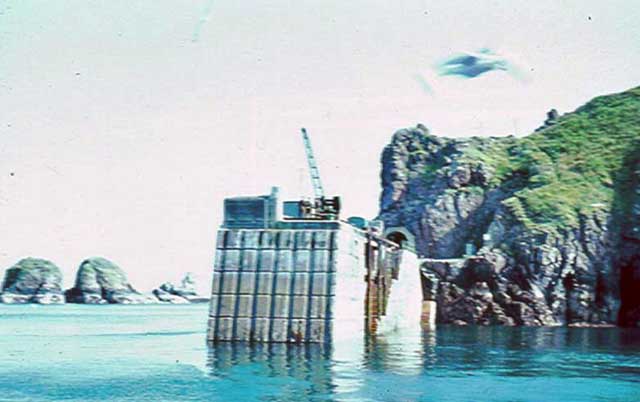 This is the jetty from which they jumped.
Thanks to John Bickers and Andy Anderson for the Photographs.