Trucial Oman Scouts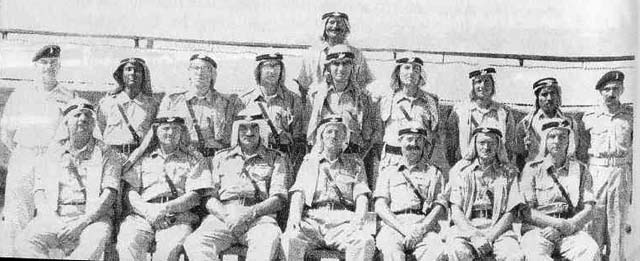 Picture of the Sharjah HQ officers of the Trucial Oman Scouts, Oct 1956.
3rd from the right, back row, is Captain Roache, now better known as Ken Barlow of Coronation Street.
The photo is reproduced with the permission of Peter Clayton, and is from his book Two Alpha Lima. This is recommended reading for anyone interested in the military history of the Trucial States and Oman in the 50's and 60's, and 19 Topo members will recall many of the places mentioned and the Exercises that we took part in.

With thanks to Streak Hobson for this contribution.