Broadcasting station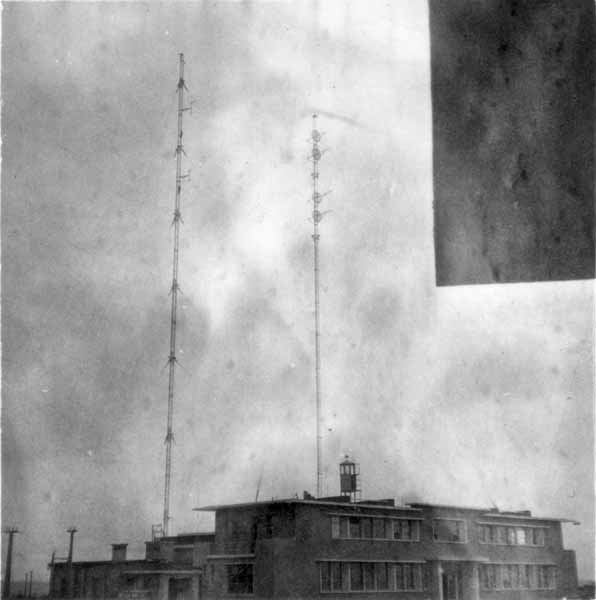 Near East Arab Broadcasting Station Cyprus March 1957
42 Survey Engineer Regiment RE furnished the guard duty here.
The lookout tower and searchlight can be seen on the roof.
A man can be seen on the left hand mast.
The photograph is taken from the guardroom the roof of which is visible at the top right
(a different view can be seen in Don Graham's photos) (The original from which this was scanned was a 2" square print).
With thanks to Arnold Smith for this contribution.