42 Zyyi with Flab Ford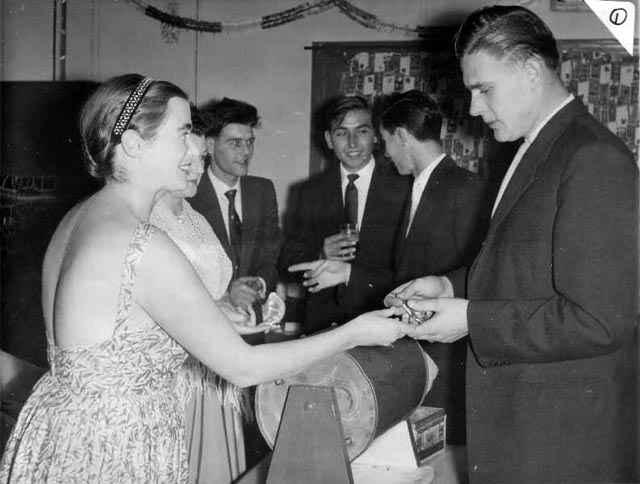 42 Survey Engineer Regiment RE
Corporals Club Christmas Draw 1959
Held somewhere in Limassol.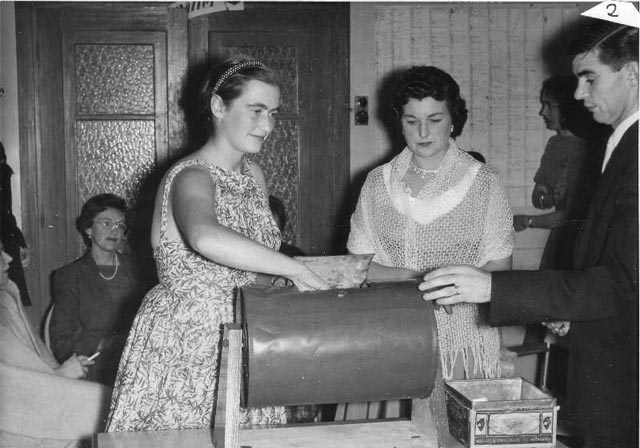 Mrs Walmsey White the CO's Wife & Mrs Lynn Richardson the Wife of the RSM

Brian Flab Ford, Mick Browning, Eric Parsloe & Mick Walton.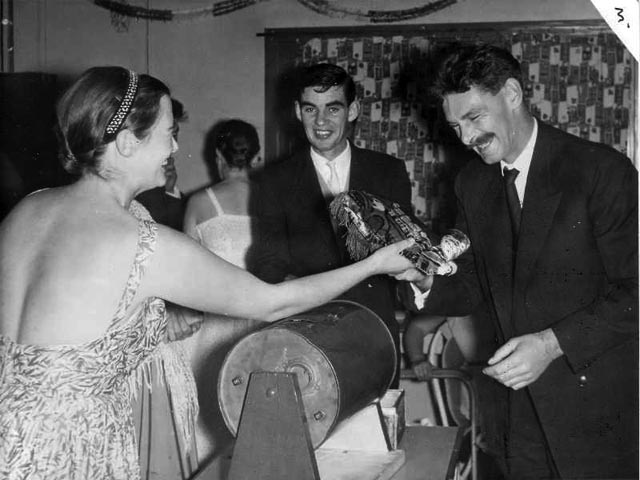 L-R An unknown lady, Mrs Walmsley White, Mrs Lynn Richardson, Mrs Margaret Ford & Eric Parsloe.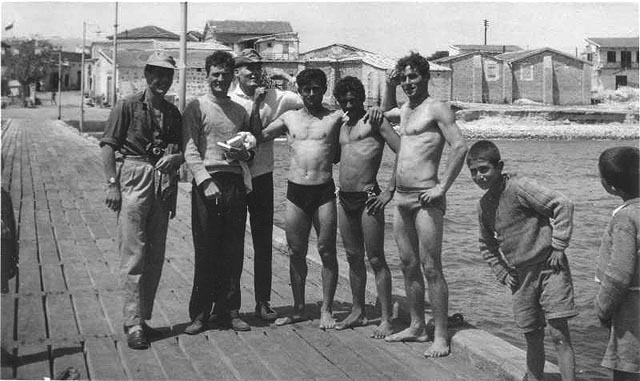 Flab Ford and a couple of lads from camp, both NS Scotsmen with a group of locals 1955 on Zyyi Pier.
With thanks to Flab Ford for this contribution.