A selection from Mick " Jock" Collier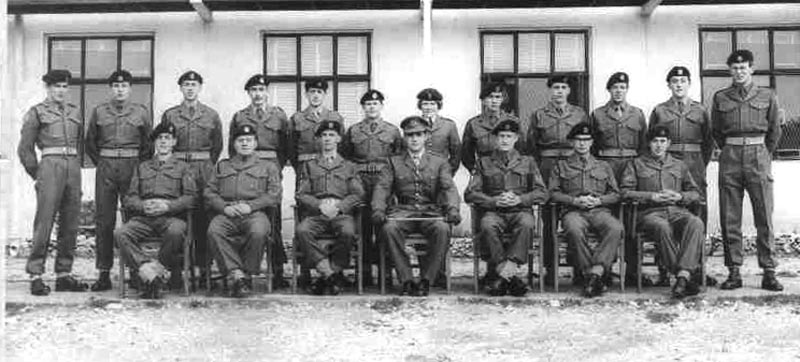 1ASLS Possibly taken 1963.
Tony Jago; Pete Lee; ?? Tramaseur?; Albie Field; Driver?; Dai Marchant; Pauline ?; Bert Farrel; Ian Lindsey; Pete Smith; Gordon (Andy) Anderson; Bas Elvin
? MacDonagh; Geoff Sonnex; Frank Litterick; Pete Andrews; Ron Birch; Taff Morgan; Mike (Jock) Collier.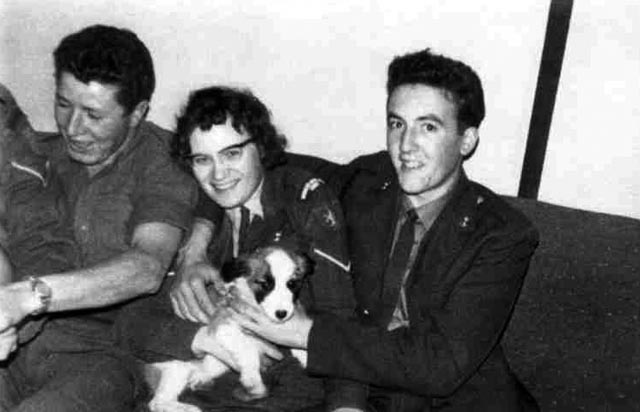 Pete Lee; June ??; Gordon Anderson in the Laydown Bar.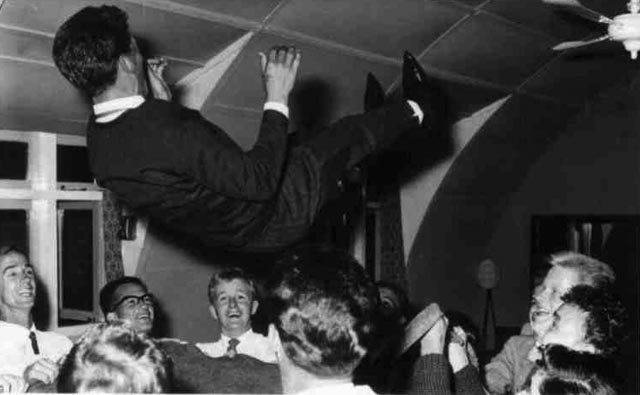 I think this was our drivers birthday bash.
Frank Litterick & Taff Morgan are the only two I recognise.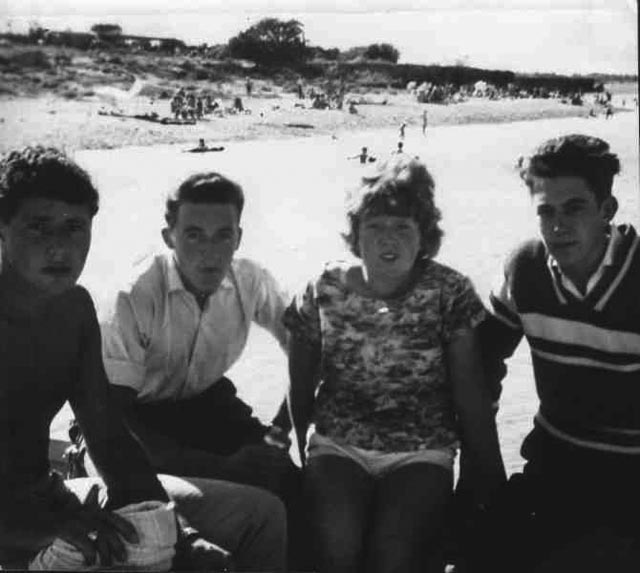 This was a squadron trip but I can't remember where to.
Pete Lee; Gordon Anderson; Pauline; Mike Collier
(could be Grosvenor beach).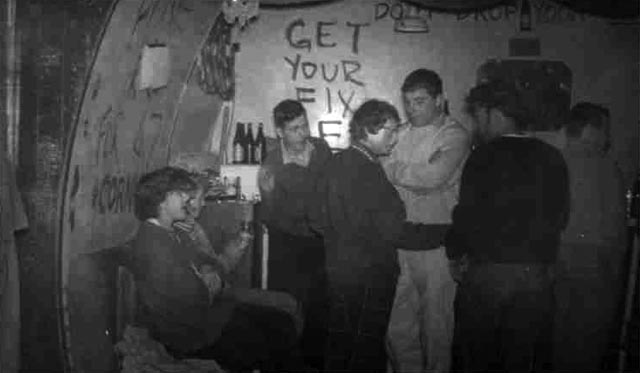 Cyprus-Final Bash.
The only face I recognise is Pete Andrews.
However this was taken at the final party we had at the old 47 compound prior to the move across the valley.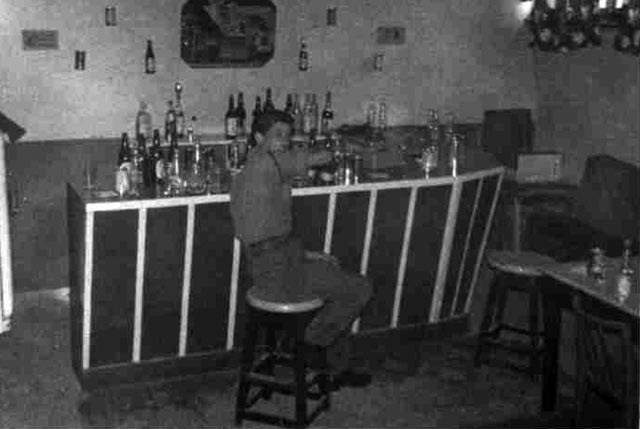 Cyprus-Laydown Bar
47's bar Mick Vickers holding court!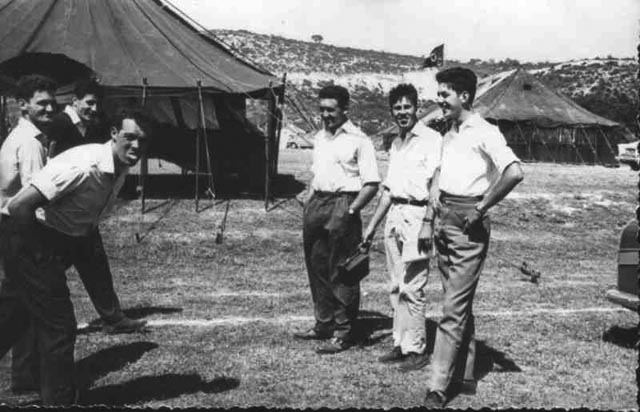 Cyprus-Happy Valley.
Can't remember the occasion. Something do do with a car show?
Pete Smith; Mick Vickers; Pete Lee; Gordon Anderson; ??; Mike Collier.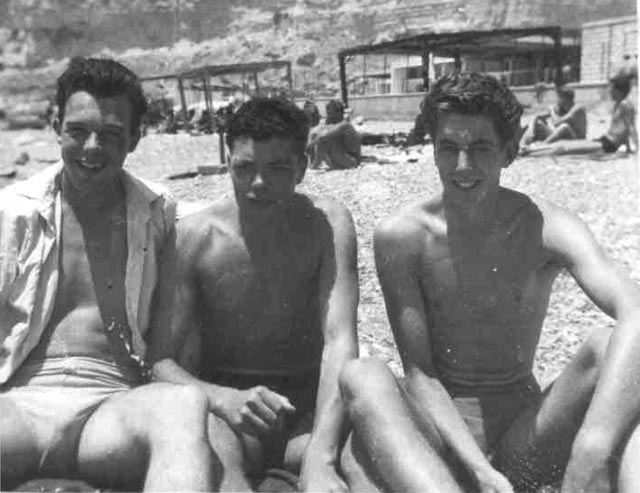 Cyprus-Tunnel Beach
Pete Smith; ???; Mike Collier on Tunnel Beach.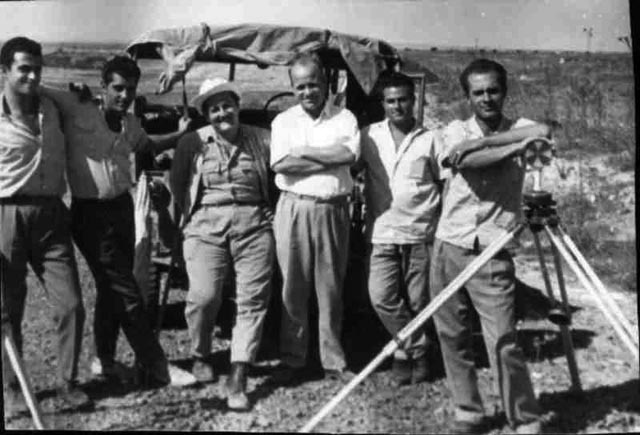 Cyprus-Boundary Commission
This is the Cypriot half of the team on the Dhekalia Boundary Commission 1961.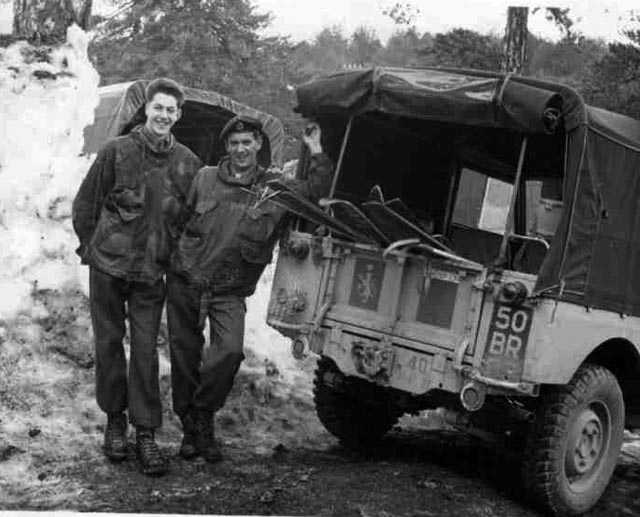 Troodos, Mike Collier & Dave Howard on a skiing trip.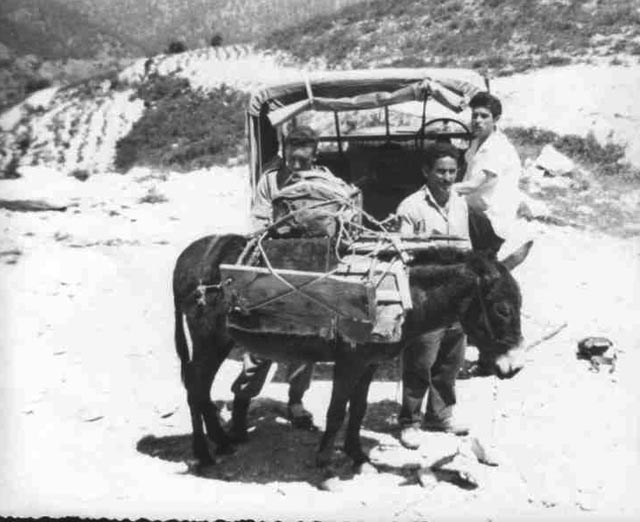 Cyprus-Trilateration
Gordon Anderson loading the donkey with the Tellurometer & battery prior to climbing the hill.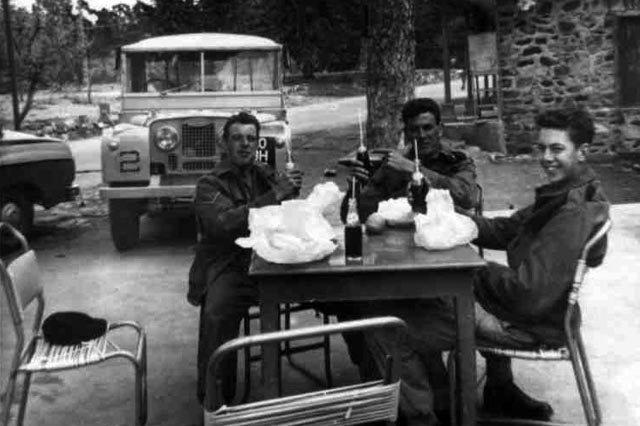 Cyprus-Troodos
Pete Smith; Tony Jago; Mike Collier at a bar up Troodos. Due to the fact we are drinking cokes we must be working!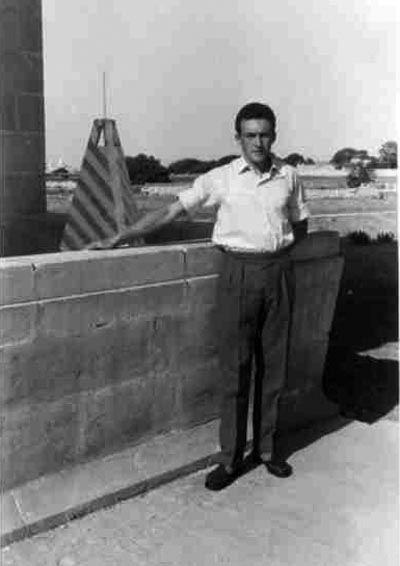 Malta-Luqa

Gordon Anderson outside our accommodation with one of the "targets".
We carried out a survey of the ILS system for the RAF at Luqa 1963.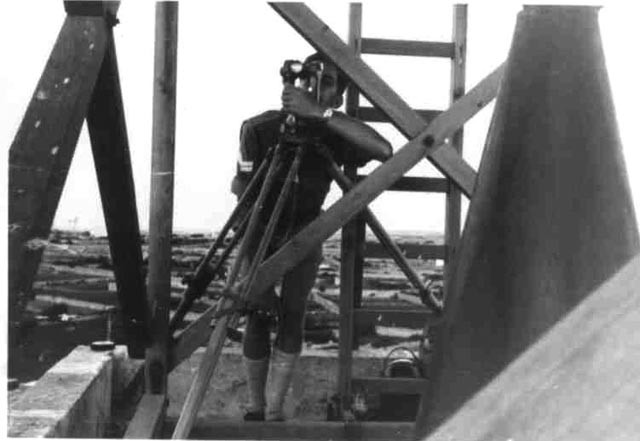 Not sure where this was taken but looks a very awkward setup. Could be Malta 1963.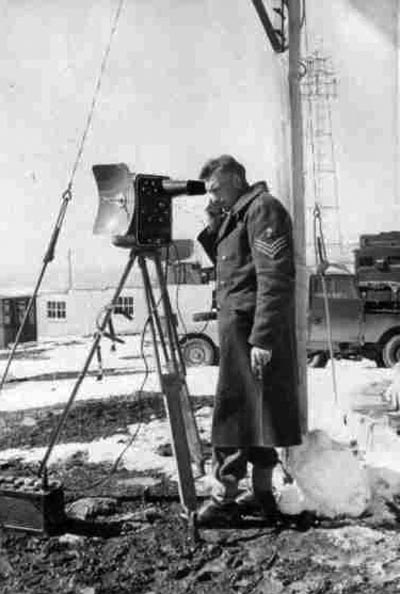 Ron Birch on Mount Olympus looking a bit cold.
With thanks to Mike Collierfor this contribution.