Alan Holden
Operating out of Grik, on Gunong Besar. Dropped in by Sycamore then shanks pony to to top of the Gunong. First trip with Murray Ure, think he shoved off on R&R in Borneo after that. Lucky sod!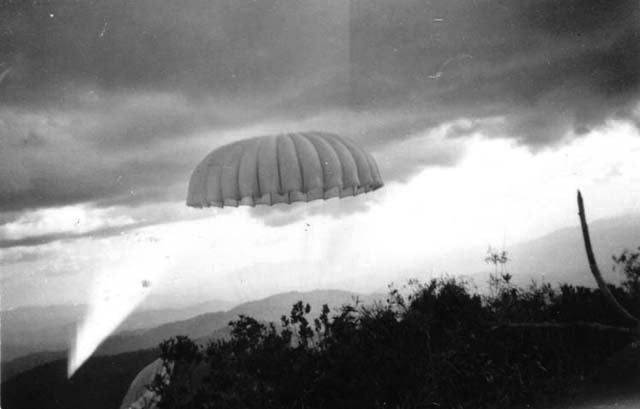 Air drop at Gunong Besar Feb 1959.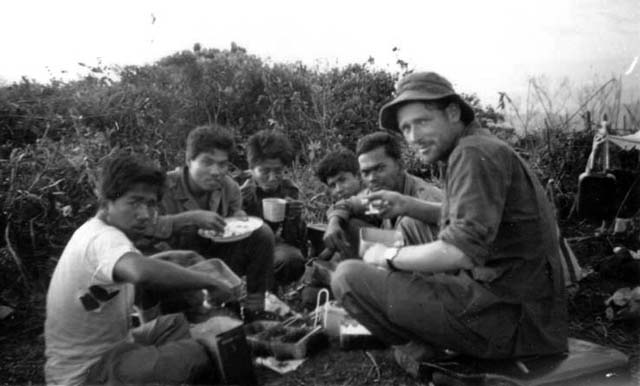 Camp Gunong Besar Feb 1959.JPG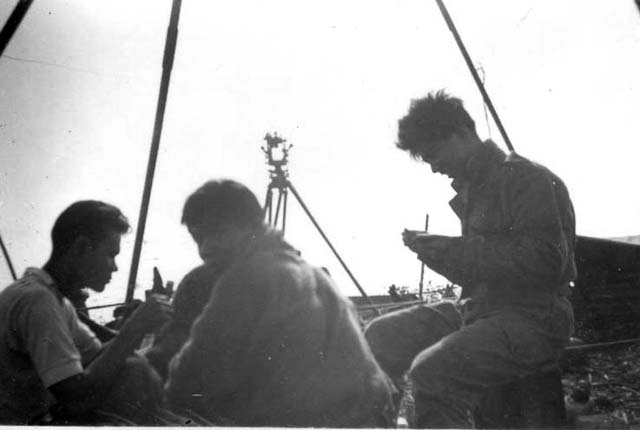 Gunong Besar 2 Feb 1959.JPG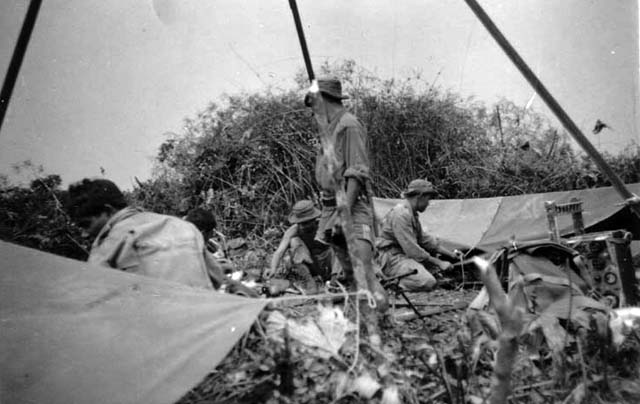 We also went on sub-detachments to places like Sintok. Here's a couple of pics.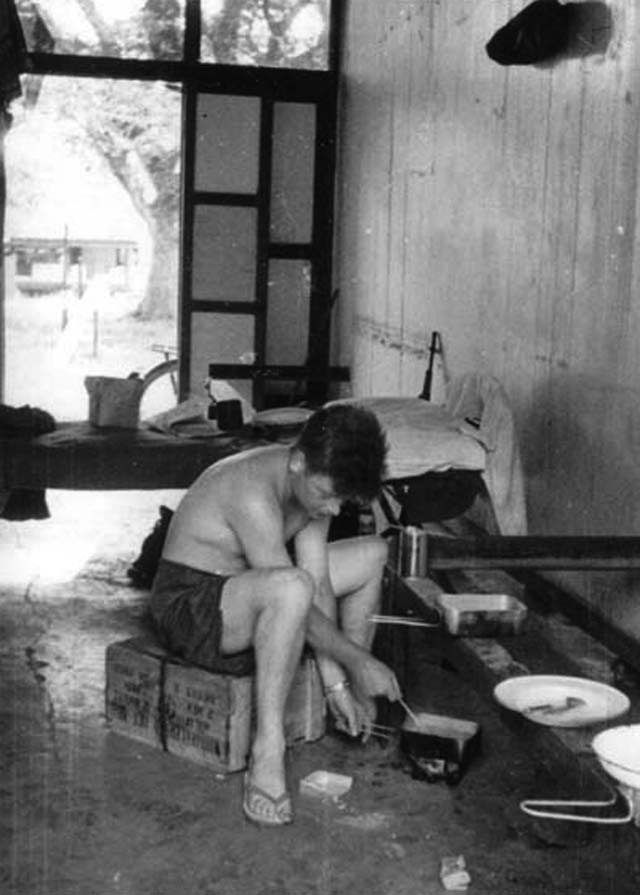 Dinner at Sintok 1958.
Me and Pete Riley, at Malacca (not Morib by the way that was a different detachment). We were surveying for the new camp - Bukit Terhenderak, I think it was called. Acres and acres of brown, cleared land not a tree to be seen.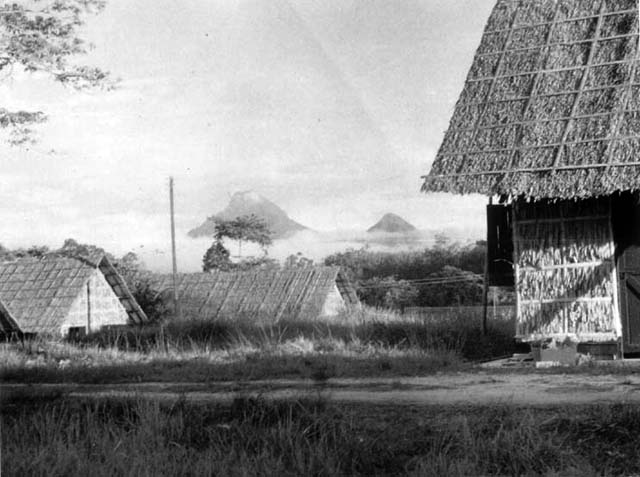 A pic of Grik camp and Gunong Kenderong in the background.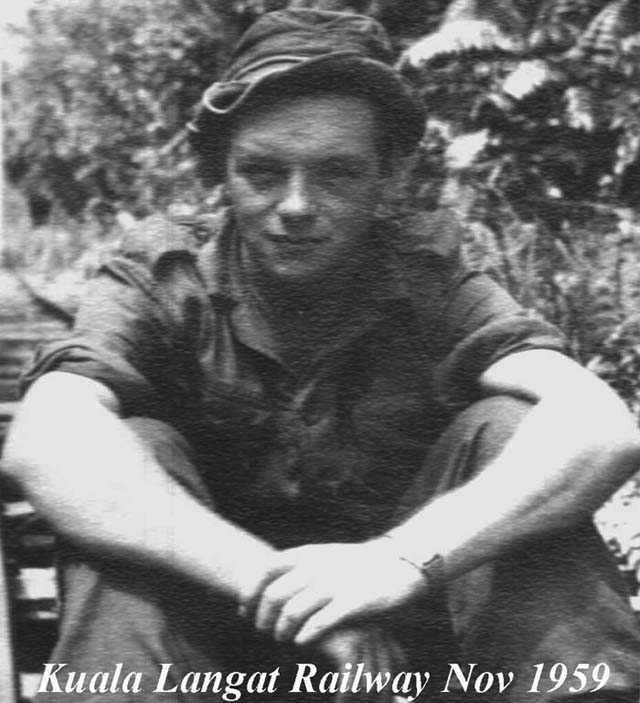 With thanks to Alan Holden for this contribution.