84 Field Survey Squadron -
Batu - Kuala Lumpur 1956
Courtesy of Terry Gibson
Water shortage in camp (Pip shaving).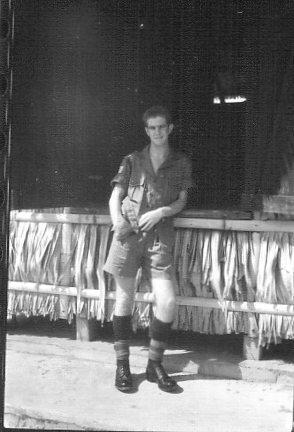 Bob Fisher.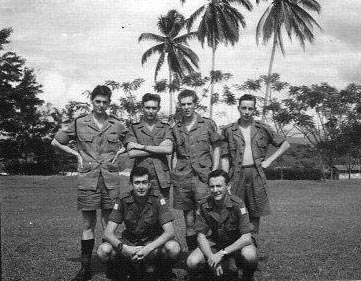 Back row: Cpl.John Stevens, Brian Kinnear, Bob Fisher, Joe Dalziel.
Front row: Ian Wallace, Terry Gibson.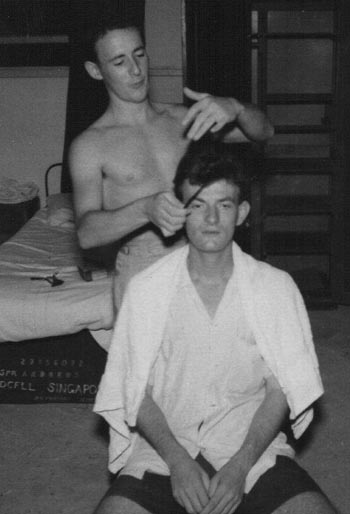 Giving Terry Croson a haircut.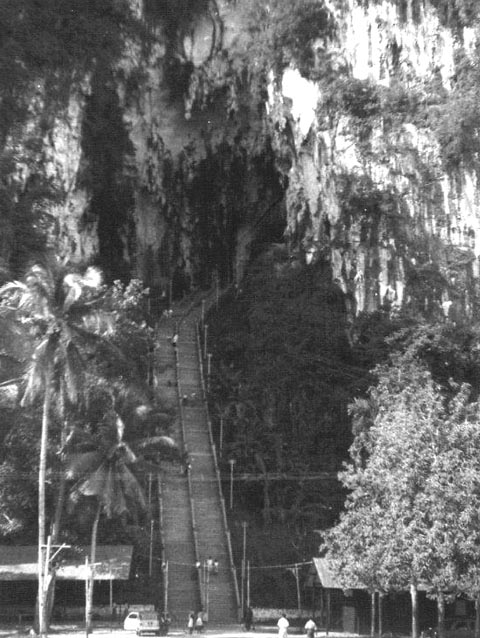 Stairway up into Batu Caves.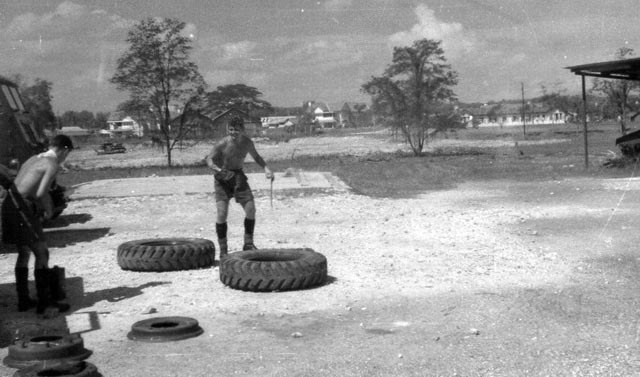 Unit MT area.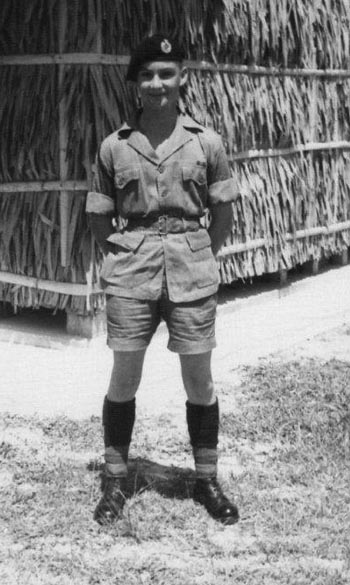 John Sales.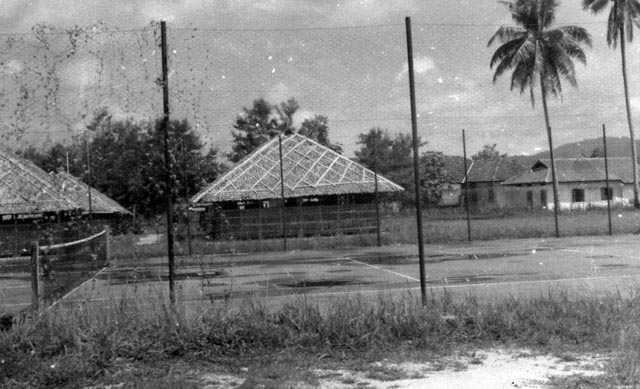 Tennis court next to our bashas.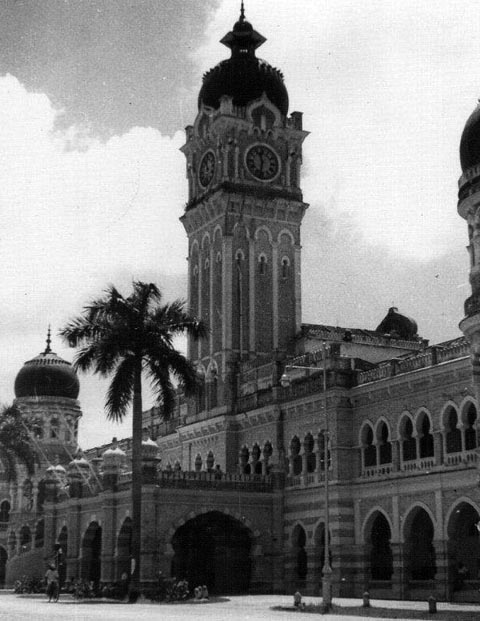 Government building (KL).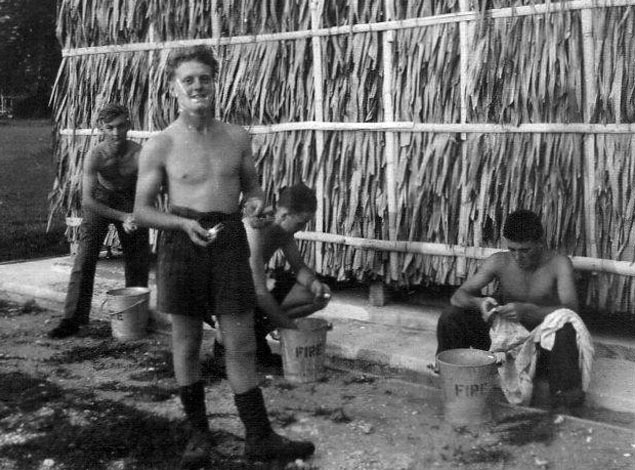 Again during water shortage (Chas Hampshire in foreground).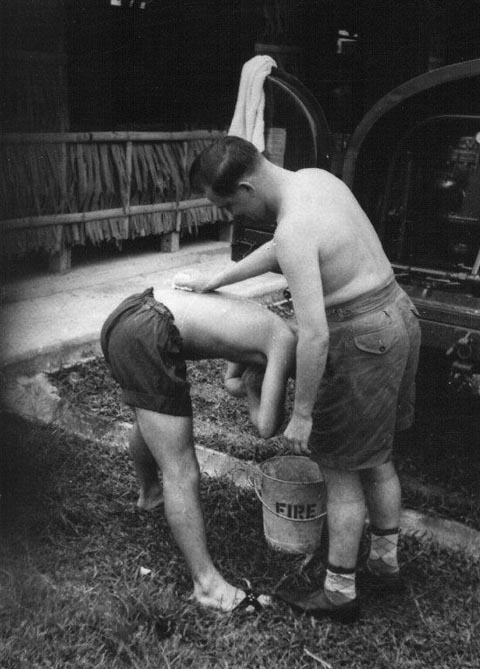 (Ted Cloke doing the scrubbing).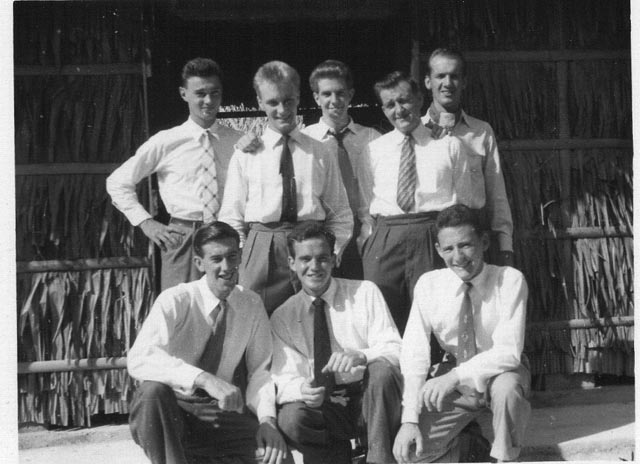 Back row: Brian R?, Norman Baker, Bob Fisher, Ted Cloke, Pip ?.
Front row: Dave Allen, Bernie Barker, Terry Gibson.
With thanks to Terry Gibson for this contribution.