84 Field Survey Squadron -
Move to Batu Cantonment 1956
Courtesy of Terry Gibson
Photos were taken during the unit's move north to Batu Cantonment in mid 1956.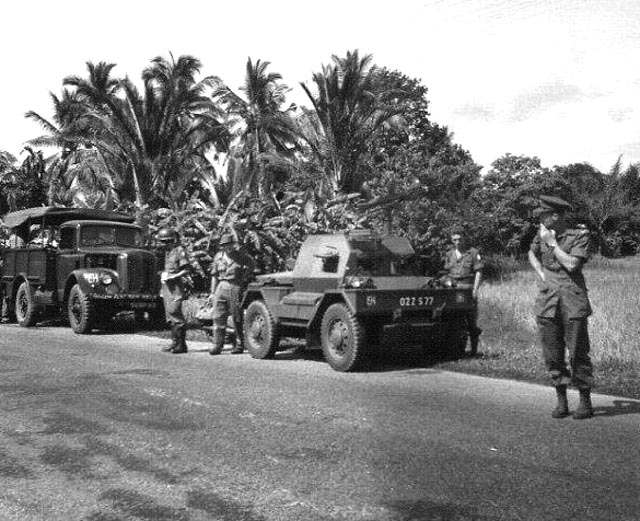 Officer on right: Australian Lt. Taylor.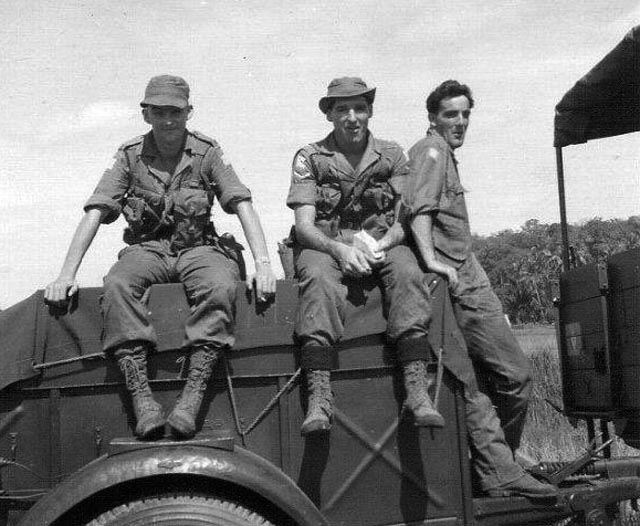 Seated on trailer: Left to right - Johny Sales, L/Cpl Dave Harries, ????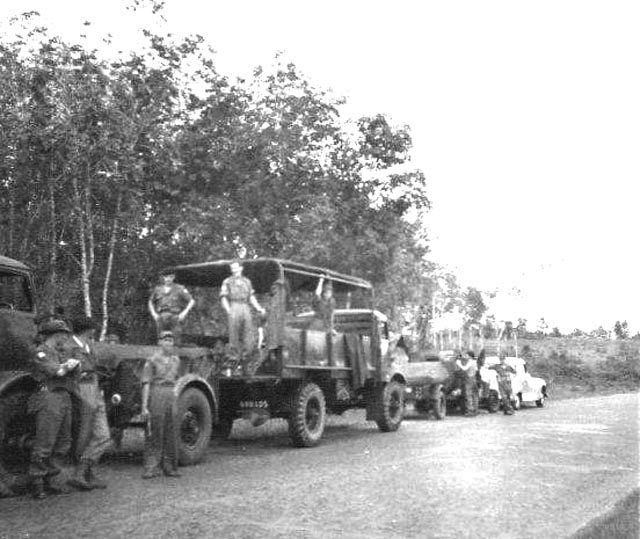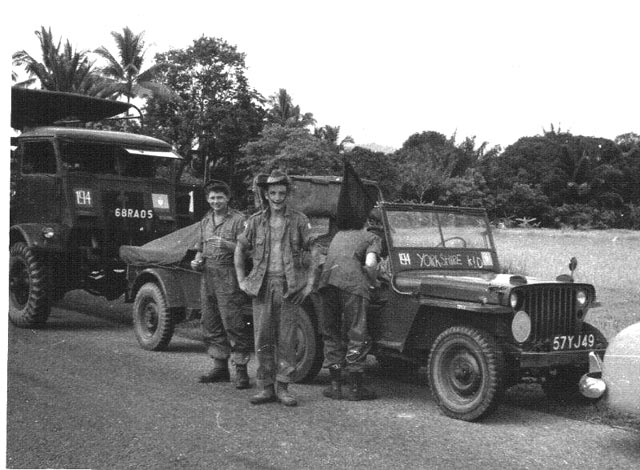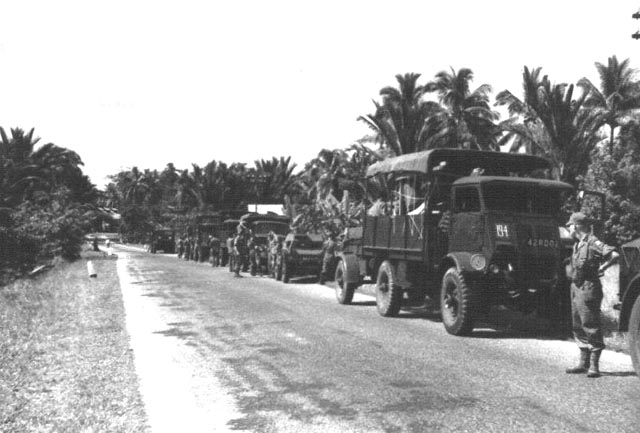 Centre wearing Australin slouch hat ? Williamson (ex Korea), Lt. Taylor (bending over map).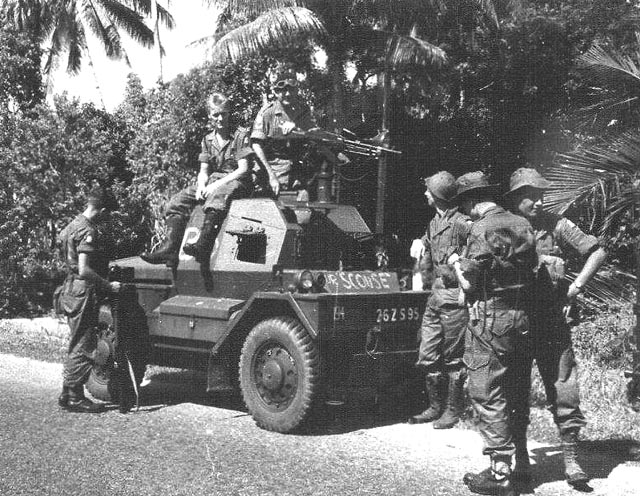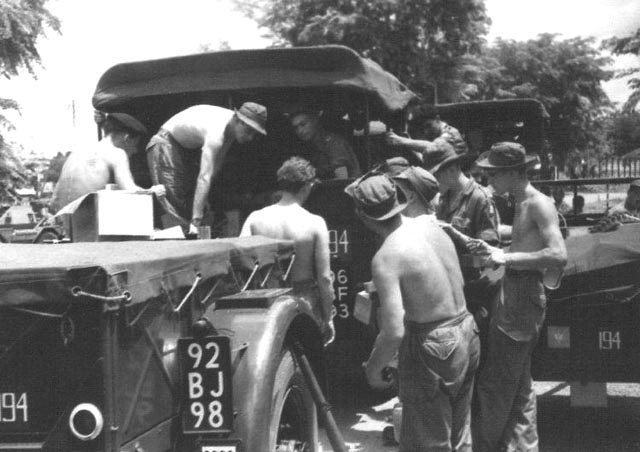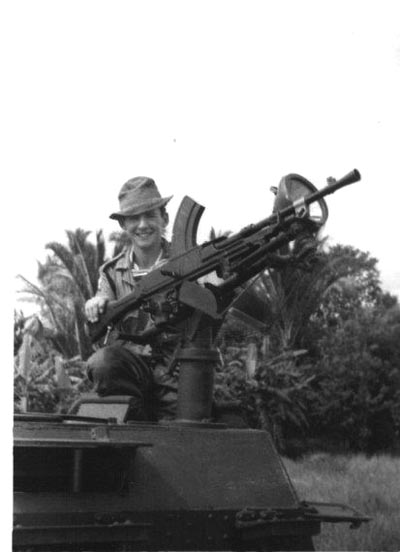 Leading scout car in convoy, on bren gun: Terry Gibson, driver - Sgt. Raglan.
With thanks to Terry Gibson for this contribution.