More Photos from Alf Isherwood

The newly built 84 Sqn compound in KL 1956/7.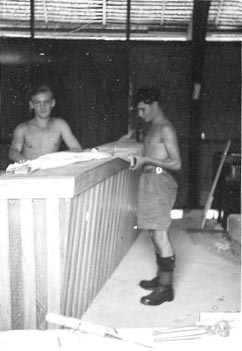 Building the Bar at Batu Cantonment 1956.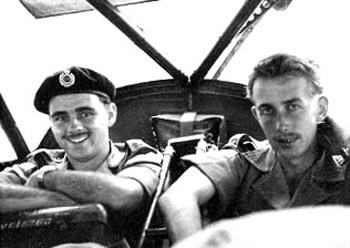 Graham Hollinshead and Alf Isherwood on a flight to establish A TDP.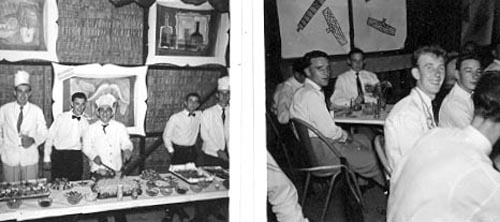 Christmas function 1956 or 1957 of those seated on the right are Alf Isherwood and Joe Dalziel.
With thanks to Alf Isherwood for this contribution.