Indonesia 1970
These are of the trip across to Indonesia from Singapore aboard a landing craft.
Singapore Harbour from LC 'Arromanches' 1970.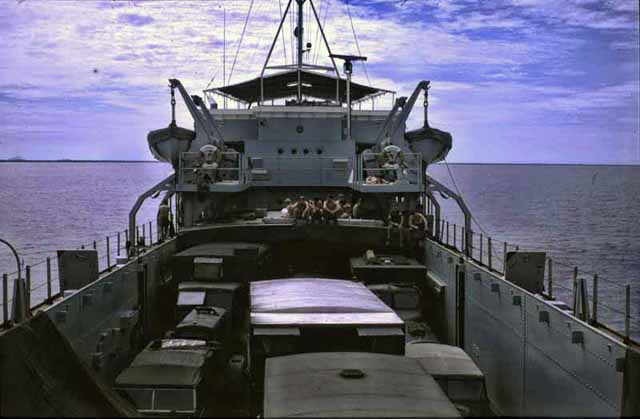 I can't identify anybody, even with maximum enlargement except John Pettet is to the right, with the shirt on (and stripes).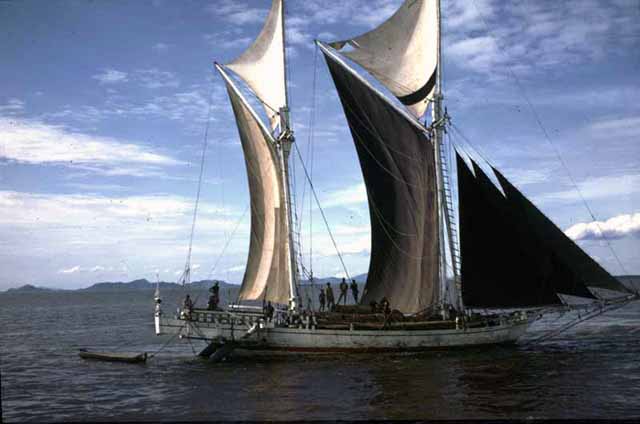 A junk in full sail.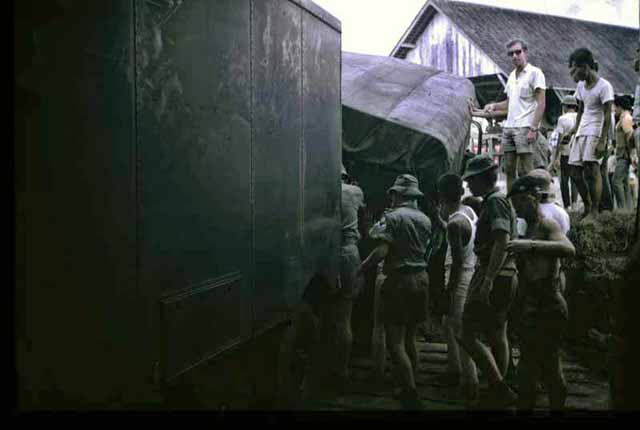 Unloading a three tonner.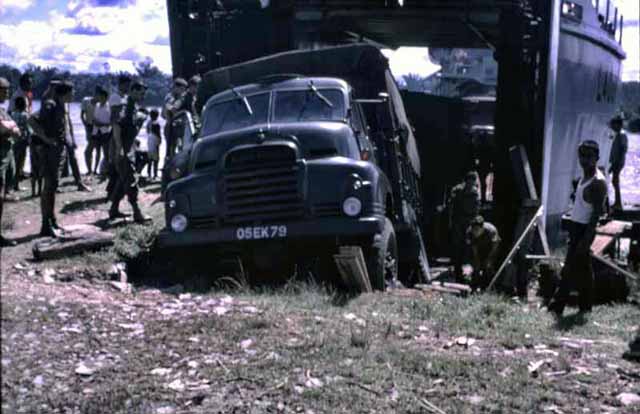 A somewhat distorted three tonner being unloaded from the landing craft.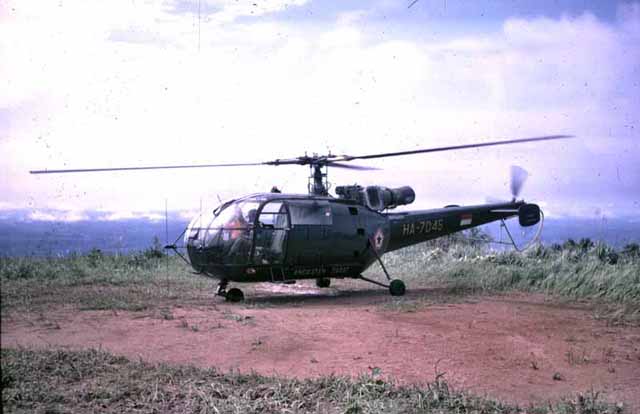 An Indonesian Allouette on a hill top.
With thanks to Keith Milburn for this contribution.