Sarawak in the field 1970
These shots were taken in 1970 working out of Kapit.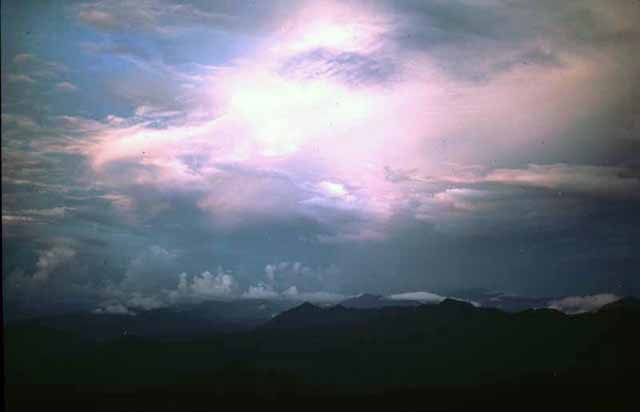 A typical cloud formation with the hill tops in silhouette.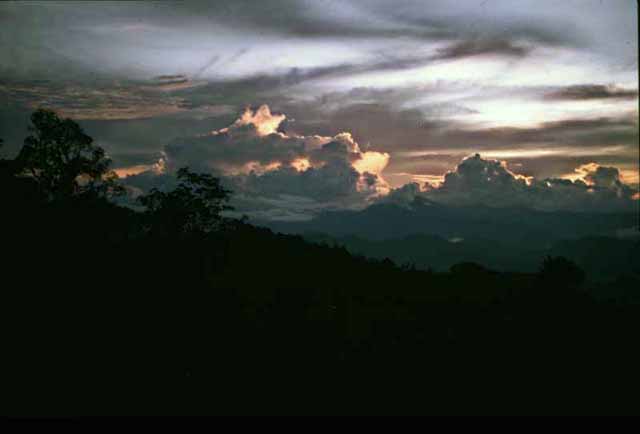 The two views above are typical sunsets in Sarawak.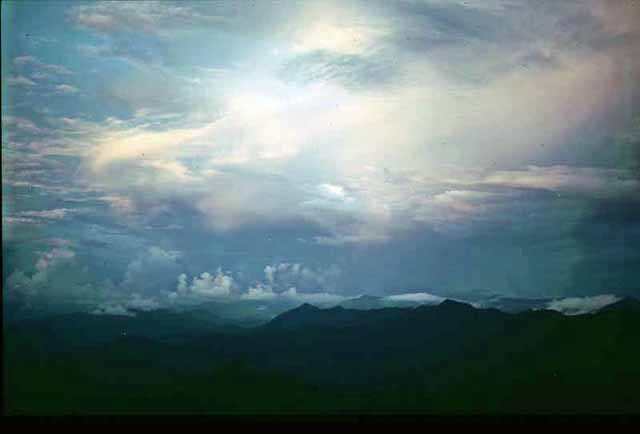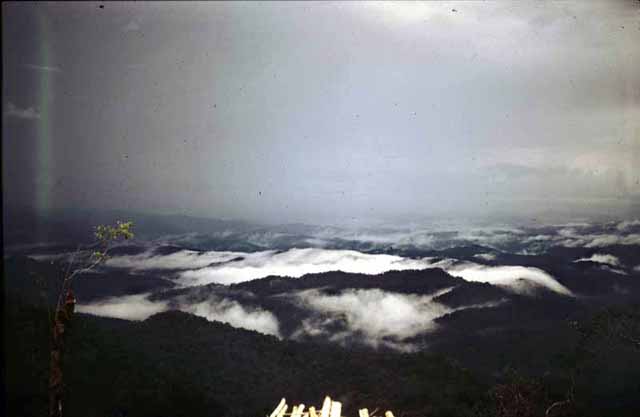 A typical morning view looking down on the clouds.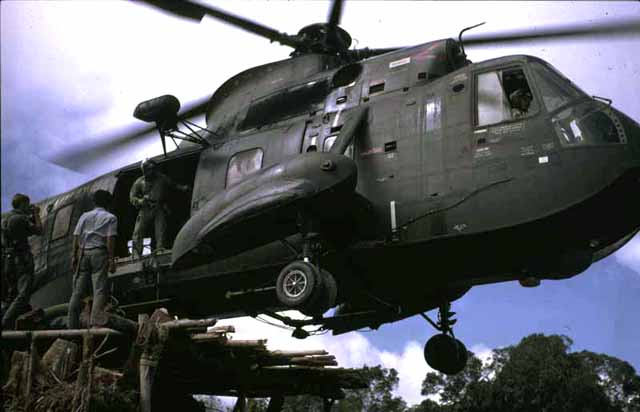 Sikorsky hovering over Hilltop Pad.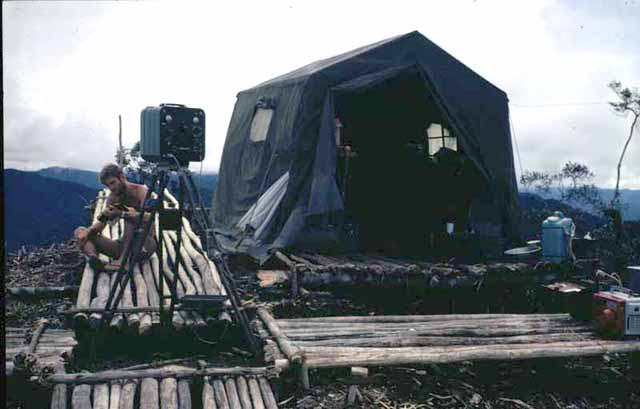 A trig point, tellurometer set up, ground marker clearly visible and the tech hut.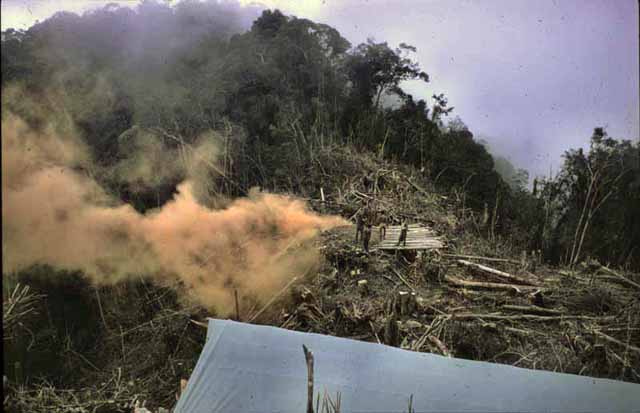 These two show a resupply by Allouette of Malaysian Air Force on a day when we were totally clouded in. It was a lot worse than the photos indicate. We estimated 20 yards visibility and did not expect to be found. Hearing the 'chopper circling ( for ages) we popped a smoke flare and I had to take theses shots.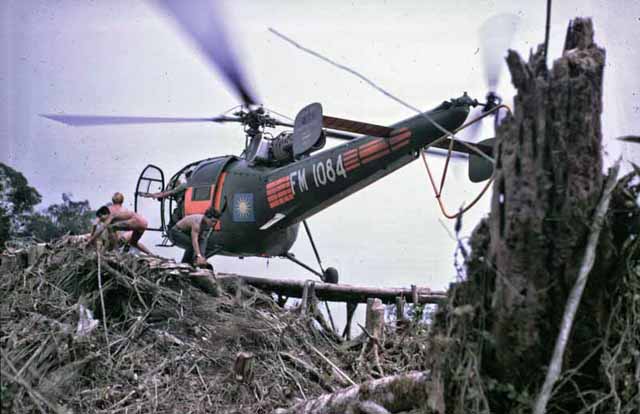 Allouette on pad.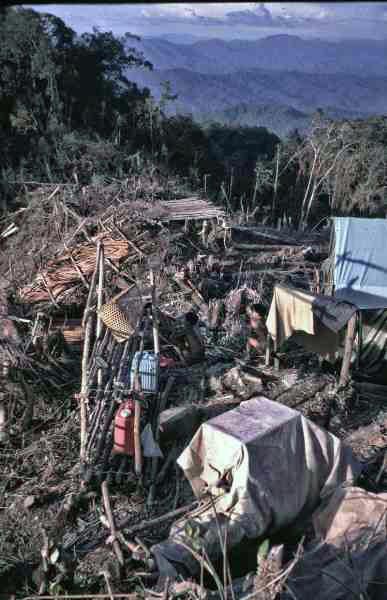 A hilltop camp.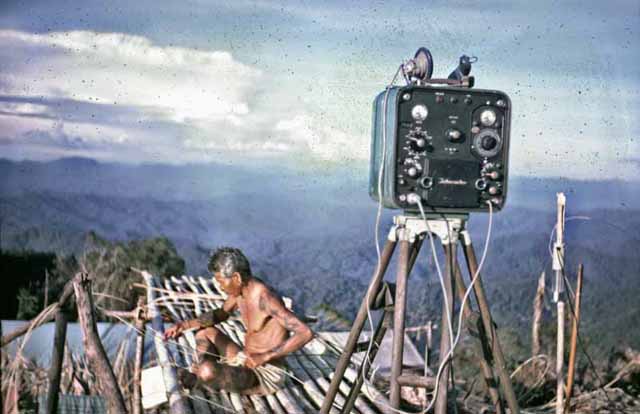 Tellurometer setup. Labourer making Rattan basket.
With thanks to Keith Milburn for this contribution.