Singapore - 1963
Queen's Birthday Parade at Gillman Barracks in Singapore in 1963. It shows 84 Squadron being inspected by Lt Colonel Boswell. I think it is Captain McMaster in front of the Squadron though I could be wrong.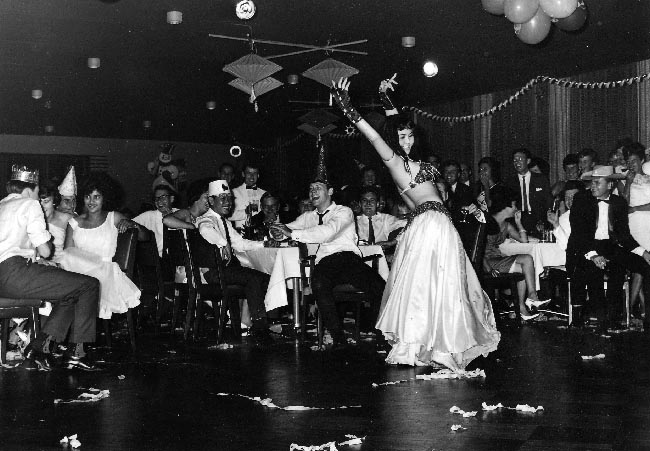 84 Sqn Christmas Party 1963
Held at the Rosee D'Or restaurant which was part of the Lido Complex on Scotts road in Singapore (now long gone).
Left to right: Mike Ludlow, in between two nurses from the BMH is John Bradley, Brian Weir, Charlie Cheong (civilian photographer), at the back Dave Hurd and Pete Carey, then Harry Hawkins, Bill Chapman at the head of the table, Dave Oram, Mrs Gregg at the back, Taff Russell, George Wilson, Dave Allengame sitting on Paddy Abernethy's lap and Percy Kimber hiding behind Iris Abernethy.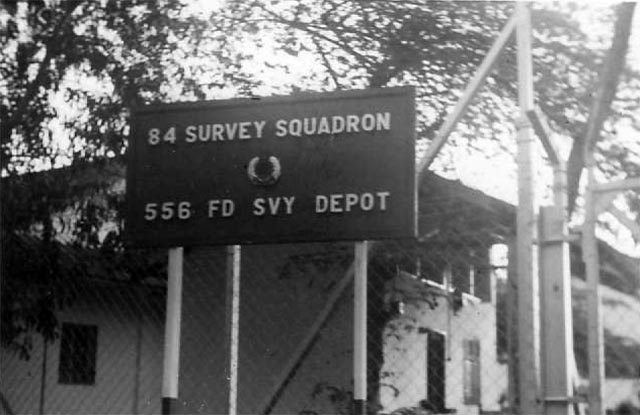 Entrance to Compound of Dover Road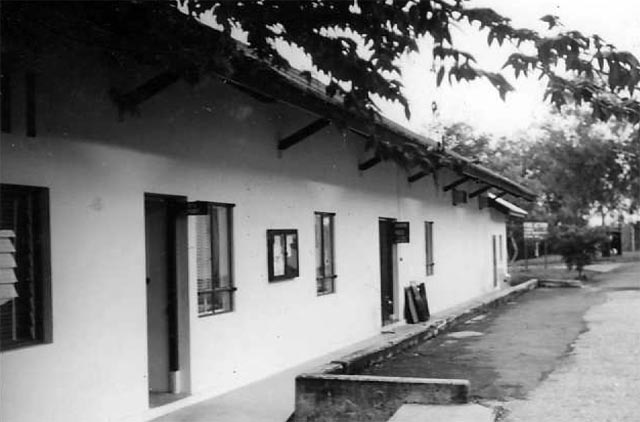 Drawing Office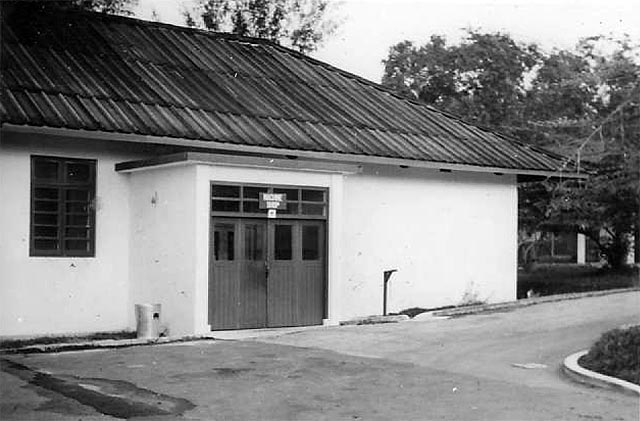 Print Shop
With thanks to Mike Ludlow for this contribution.