Bukit Robertson
One of the triangulation stations in the 3rd division of Sarawak occupied by 1 Topo troop during 1965.
The 'Echo One-Two observation team has now moved to Bukit Robertson (5,609 FT),
Named after Lt. R. Robertson RN who was tragically killed in a collision between two Wessex Helicopters of 845 Naval Air Squadron at Nanga Gaat on 12th. April 1965.
Scaled coords λ114° 32' 58"E Ø2° 27' 20"N Height from map 5609ft 1710m.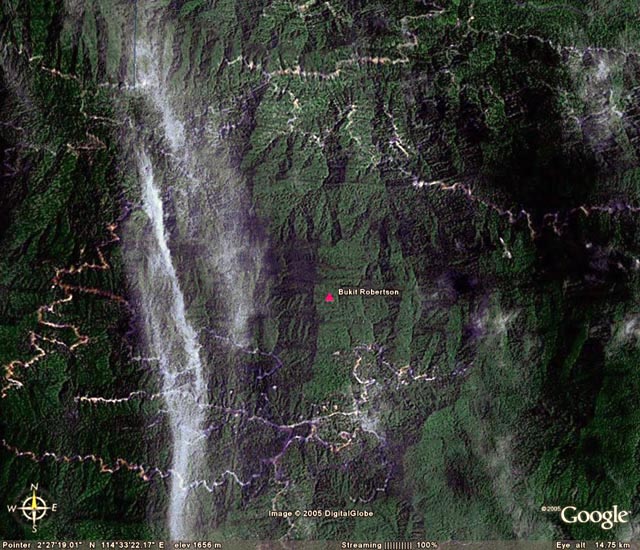 Google Earth Vertical View.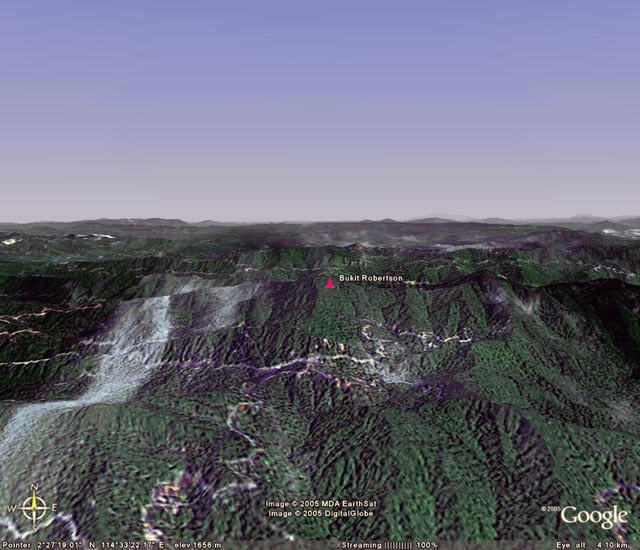 Google Earth tilted view from the South.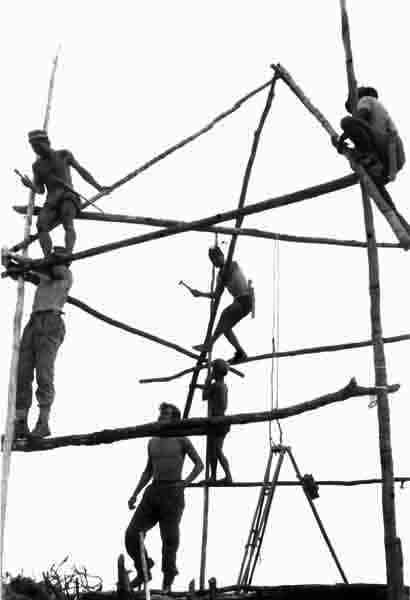 Pete Mansell (Centre) supervising the construction of the trig Tower whilst Lt. Roy Wood RE supports Lassa on his shoulders as the pair secure their corner of the structure. Umping, Kumbong and young Kumbong are also visible.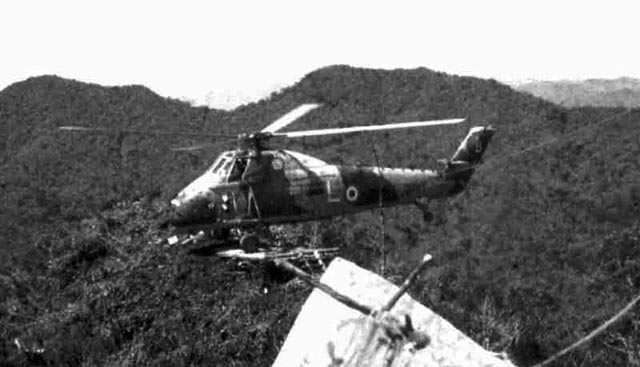 Wessex Mk. 1 helicopter 'Lima' of 845 RNACS, (HMS Bulwark), steadies itself on the two wheeled landing pad on Bukit Robertson (5,609 ft). The tail end however remains in mid Air.
With thanks to Brian Houldershaw for the photographs.