The sartorial elegance of a field surveyor!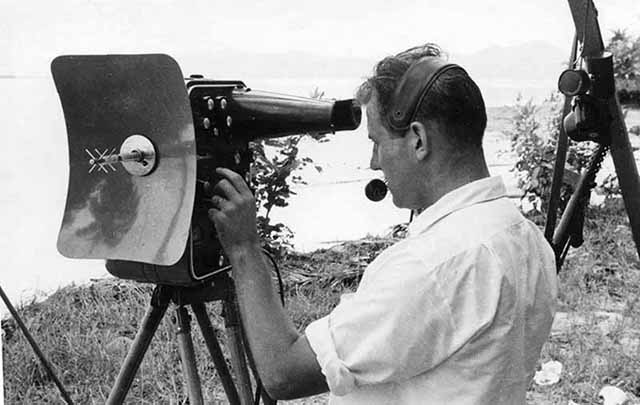 Here I am with a Tellurometer near Tawau, North Borneo towards the end of 1962. I was an acting corporal, on detachment from 84 Survey Squadron. We were working on control for air photography, along the coast and offshore islands.
British North Borneo (now Sabah, Malaysia) was at this time still a crown colony and, as we were working for DOS we had to wear regulation white shirts, white shorts and white knee-length socks.
Note the Sterling sub-machine gun hanging from the beacon tripod. We had to carry weapons because of pirate activity in the area. This was before the Indonesian confrontation which started when Malaysia was created in 1963. In fact, a lot of our labourers were Indonesian.
I remember the other members of our team at this time were Captain Gathercole, Sgt. Alan Robinson, L/Cpls 'Spanner' Gratton and John Hale, and Sappers Mark Champion and Ross Hebbes. Ross was killed in a motorcycle accident in Singapore in October 1963.

With thanks to Bud Moon for this contribution.