Bukit Mersing
A Trig station in the 3rd Division of Sarawak.
Occupied by 1 Topo Troop in 1965.
Scaled Coords λ113° 06' 05" Ø2° 30' 52" Height on map 3346ft 1019m
Map used TPC L-11D at 1:500,000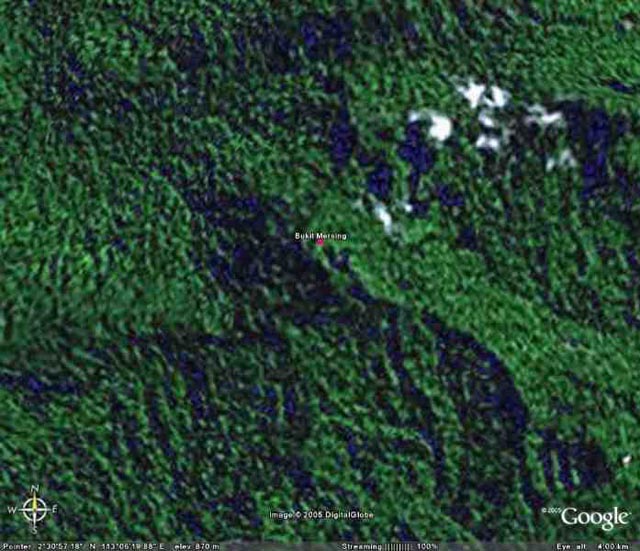 A Google Earth view of Bukit Mersing.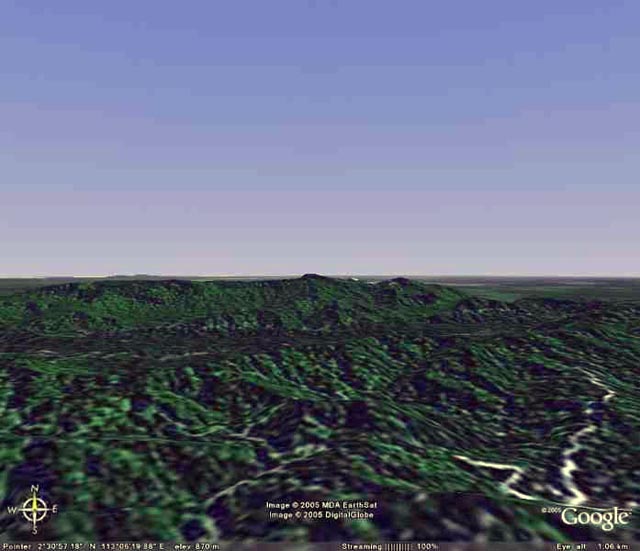 Google Earth view from the South.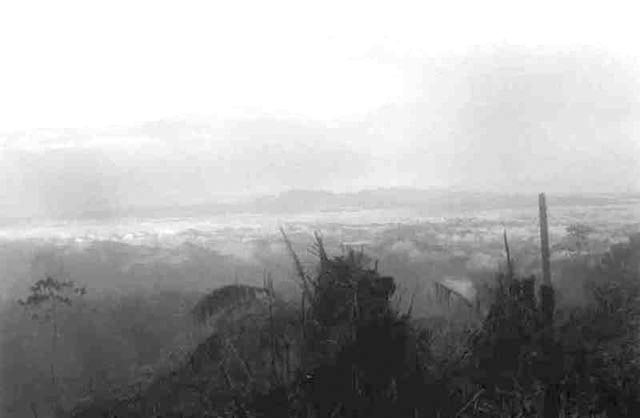 A view of the Hose mountain range from Bukit Mersing. To be above the clouds was a very common occurence.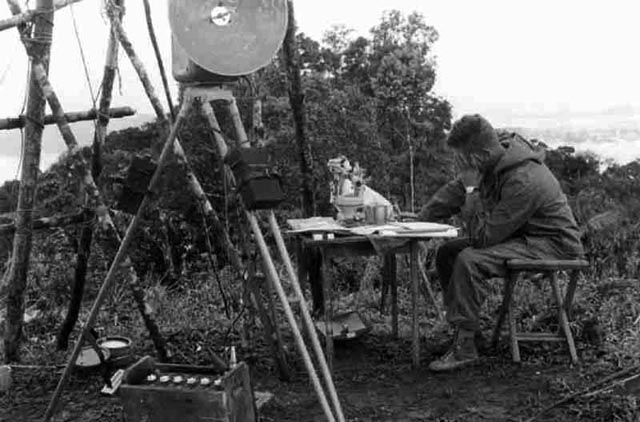 Mick Pooley checking the books on Bukit Mersing, 3rd Division, Sarawak. The geodetic Tavistock can be seen on the table, in the foreground a mra2 tellurometer. On the ground a 12v battery in a protective case, a Negretti & Zambra altimeter and a hygrometer.
Kumbong relaxing on Bukit Mersing.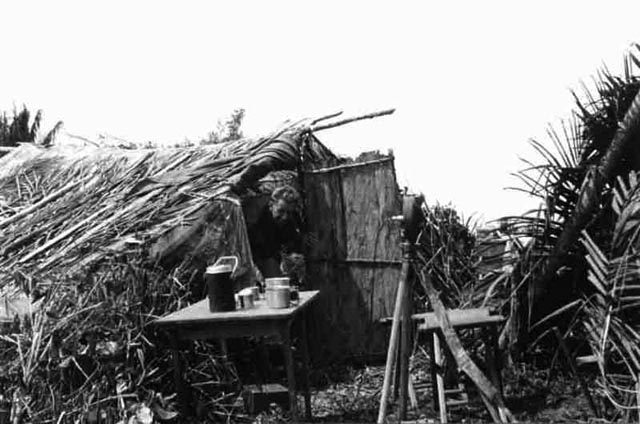 Mick Pooley leaves the basha for breakfast on Bukit Mersing, in the foreground a "lamps signal Survey".
With thanks to Brian Houldershaw for the photographs.