Photos from Roger Jones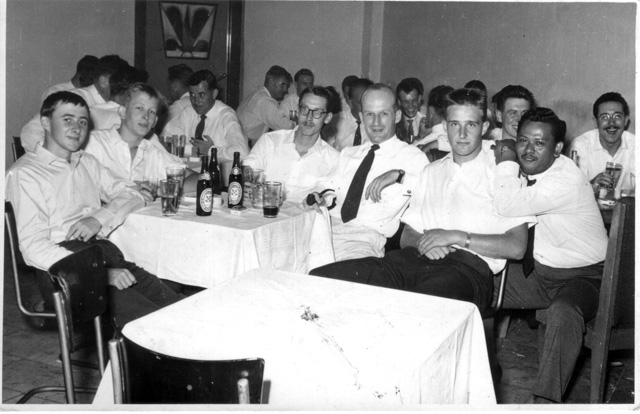 Stag Party October 1962 Singapore.
M Ludlow, A Claxton, R Jones, P Webster, J Gould, B Houldershaw, R Pomroy.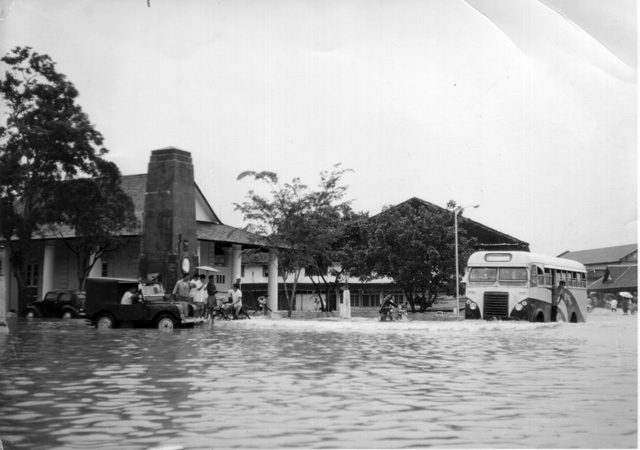 Floods Kuching, Sarawak 1963.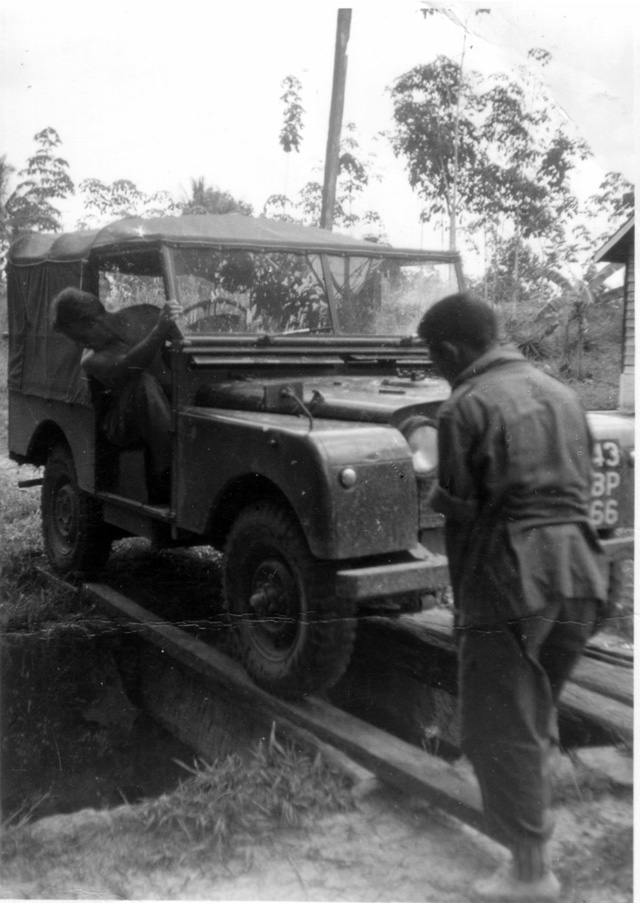 J Gould on annotation around Kuching 1963.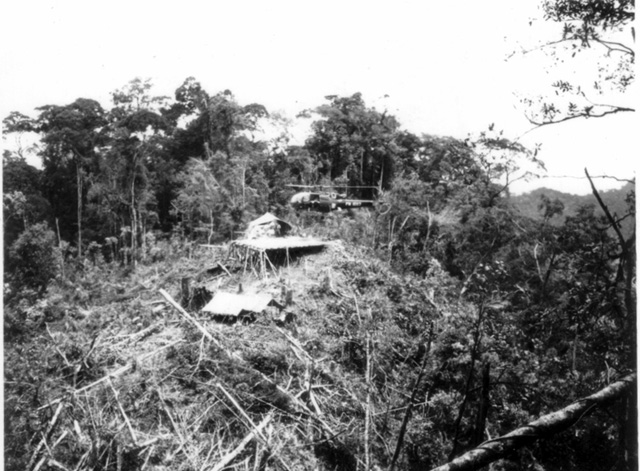 New Point Sabah 1967 (Albie thinks the chopper is an Allouette of the RMAF)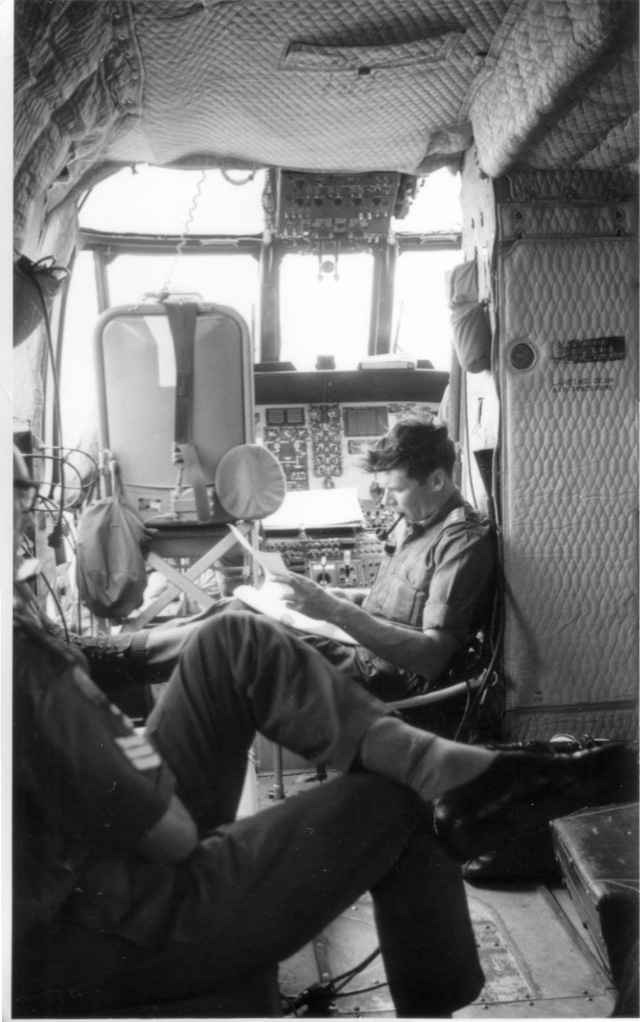 Capt GPG Robinson RE Flying out of Kapit 1968. Helicopter is Sykorski 61B of the RMAF.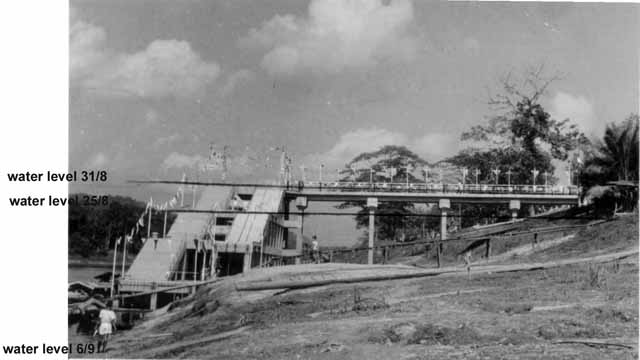 Kapit, Sarawak 1969.
Pier from flooding 31st August to drought 6th September.
Photos etc Courtesy of Roger Jones.