2 Troop - Kajiado - Kenya - 1955/56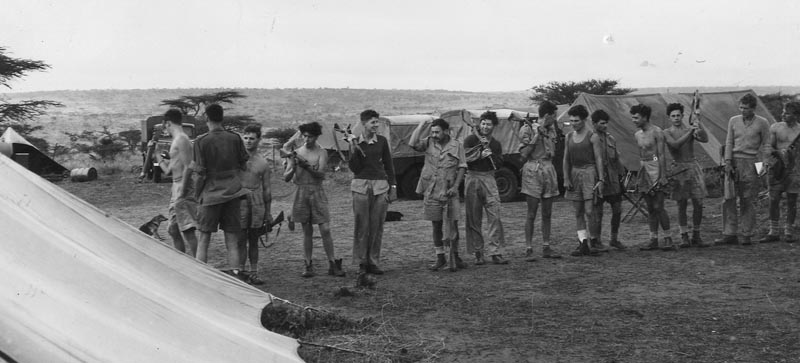 Morning parade having rifles inspected.
John Oglesby, Mark Lemon, Dave Clark, 'Taff' O'Neill, Steve Marshall, Len Grove, Brian Stevenson, Cliff Walker,
Malcolm Murdoch, Bob Beale, Keith Farmer, Conrad Usher, Pete Linge.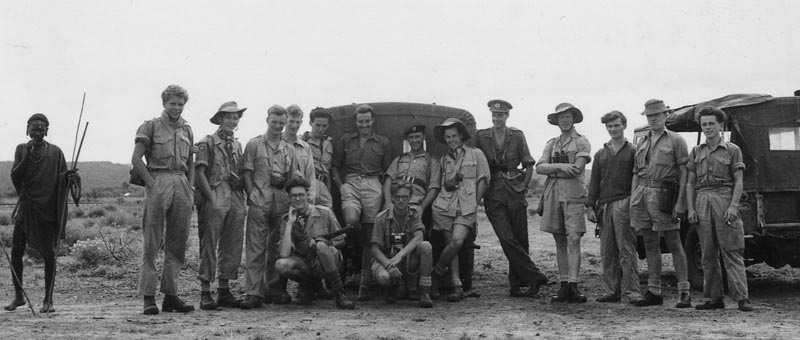 Beside the road from Nairobi to Tanganyika, after watching a display by Masai warriors.
Conrad Usher, Tom Hughman, Pete Linge, John Oglesby, Trevor Bradley, Brian Stevenson, Deryk Kelsall, Mac McIntosh,
Tony Coleman, Keith Farmer, Mark Lemon (Troop Commander(, Sam Reeder (Troop Sergeant), Malcolm Murdoch, Sam Mitchell, 'Tiffy' Thomas.
With thanks to Sam Reeder for this contribution.