Christmas 1955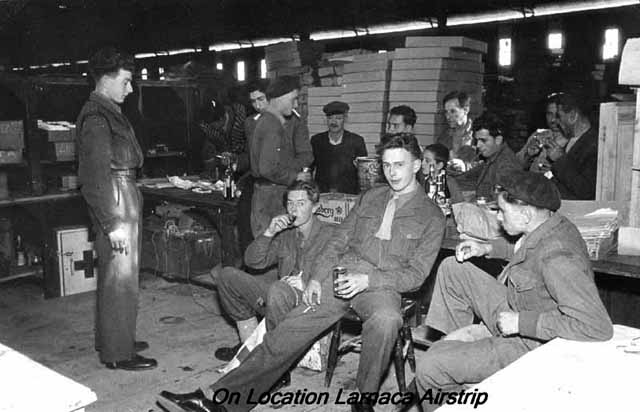 The move from Fayid to Cyprus 1955.
No prizes for the name of the standing Sapper but who are the others?
Obviously new to the delights of Cyprus, consuming cans of Lager rather than KEO.
From him that there are no prizes for! Christmas1955 photograph Here is the answer to the question "Who are the others?" Standing with cigarette in mouth Tom Riding. Seated with glass to mouth Dave Sharp. Seated with Lager can Harry Arter. Seated on right eating Colin Rhodes.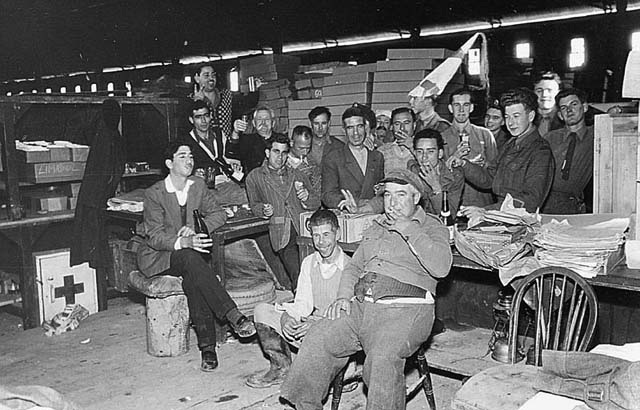 This appears to be the same occasion.
With thanks to Nick Carter for this contribution and thanks to Arnold Smith for the answer.