Move from Harrogate to Chepstow
The original photograph of the RE Survey Wing taken outside the Commandant's garden at AAS Chepstow in the early summer of 1961. Field and Print Survey had just come together again after a year long separation due to the switch from Harrogate to Chepstow. Only 58B Field Survey were missing, left behind at Harrogate in order that they may pass out from there.

By the way, the Wing was under the command of Capt. Mark Henshaw RE.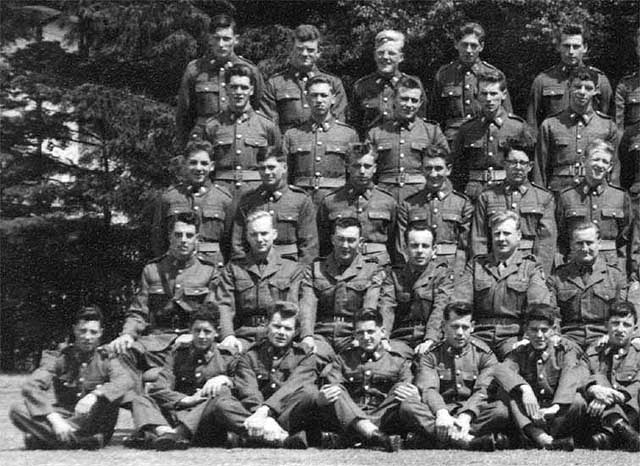 Fifth row: ????, Noel Grimmet, Jeff Goodchild, Joe Bee, Johnsy Foote.
Fourth row: ????, ? Tramaseur, Ken Sampson, Dave Jones, Cliff Greensitt.
Third row: Roger Henry, ????, Pete Clinkard, Mac Parr, ????, Al Claxton.
Second row: Baill Van Orden, Storeman, Storeman Cpl, Johny Sherrif, Jimmy James, Ricky Braybrooke.
Front row: Bill Brown, Mick Cottingham, ????, Joe Brennan, Bill Chapman, ????, ????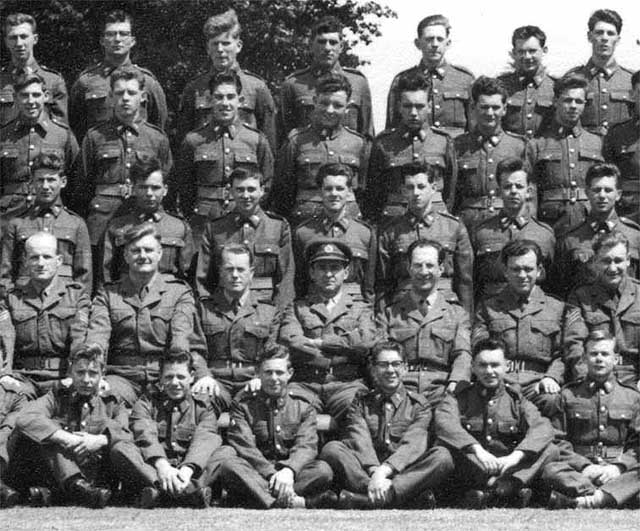 Fifth row: Williw Williamson, Geoff Tolley, Ginge Scouthern, John Bradley, ????, ????, Johnny Wright.
Fourth row: Mick Richards, ????, Jim Shaw, Colin Gardner, Dusty Miller, Dick Kingswell, Butch Batchelor.
Third row: ????, Rob Traynor, Mick Ludlow, Nick Geeson, Ken Browning, Taff Hemming, ????.
Second row: Phil Webster, Slim Donavan, Keith Butt, Mark Henshaw, Les Terry, Paul Abrams, Geoff Hancock.
First row: ????, George Johnston, ????, Mike Payne, ????, ????, Dai Marchant.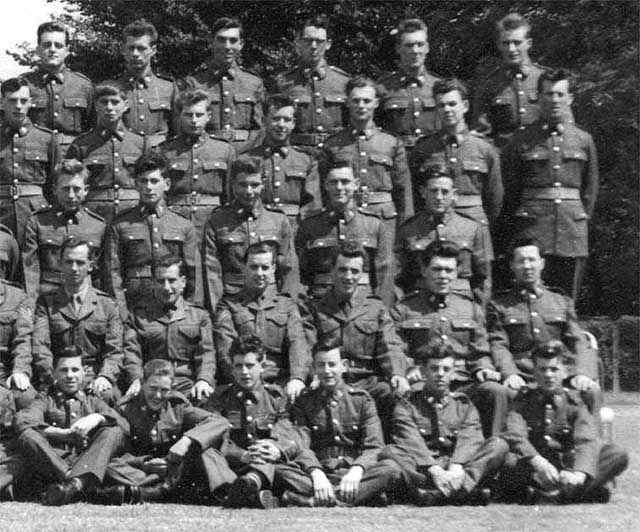 Fifth row: Sweeney Wilson, Grant Ward, Ray ASpden, Roger Jones, Paddy Ryan, Jazz Gould.
Fourth row: Chas Hilder, Dave Nunley, Perce Kimber, Taff Reece, Ted Baker, ????, Shady Harland.
Third row: Dave Jordan, ????, ????, ????, John Laughton.
Second row: Frank Litterick, Bryan Woodfield, ????, Storeman, Brian Houldershaw, Bob Pomroy.
First row: Dave Miles, ????, ????, ????, Ian Bradshaw, Frank Johnstone.
Photos & names Courtesy of Brian Houldershaw