Memories 51B
Sixty years on
In September 1951, along with numerous other apprehensive young school leavers, twelve "wannabe" surveyors arrived at the Army Apprentices School, Harrogate.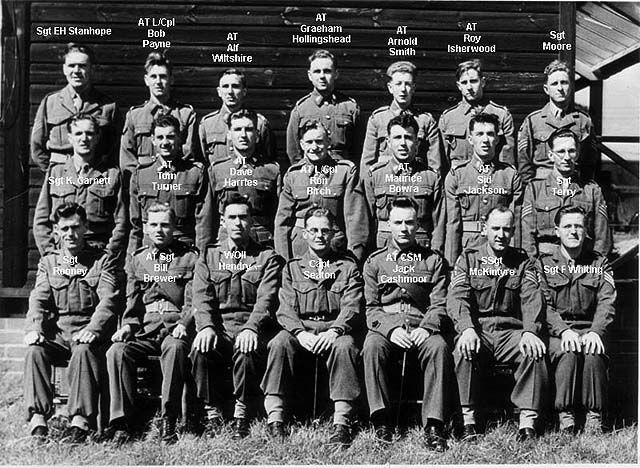 The photograph shows in clockwise order:
Tom Turner, Graeme Holinshead, Roy Isherwood, Sid Jackson, Arnold Smith, Bob Payne, Dave Harries, Ron Birch
Sixty years later, eight of that not so young dirty dozen met again at Hermitage to celebrate their 'Diamond Enlistment.'
Their reunion was held within the WOs and Sgts Mess by kind permission of the RSM, WO1 A.Conetta, It showed we were getting old when we realised that the RSM was not born when most of us had completed a full service.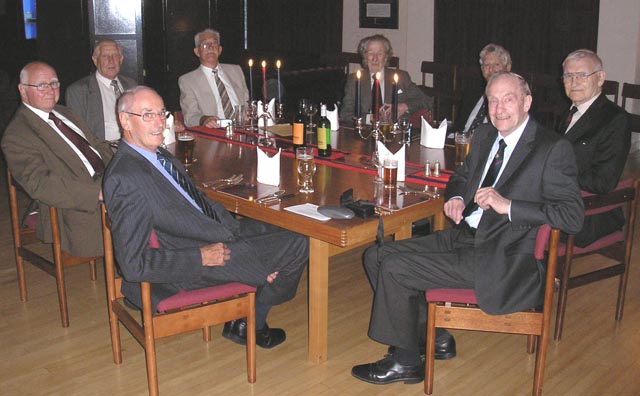 A formal dinner was held with the mess silver on display. The dinner and service could not be faulted and I'm sure the mess takings were boosted considerably.
From the original 51B Survey intake three were awarded the Queen's Commission whilst three others retired as Warrant Officers Class 1s; not a bad achievement from those twelve young lads!
With thanks to Ron Birch for this contribution