Alf and Terry meet again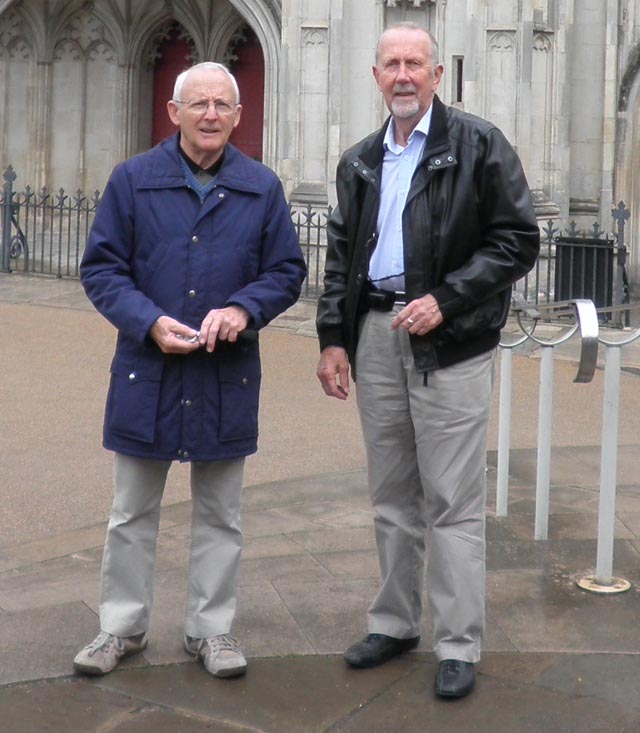 Terry Gibson & Alf Isherwood first met in 1955 when they were on their way to Singapore as part of the team forming 84 Field Survey Squadron. Terry spent some time with 84 in Malaya but was then sent to 570 Map Repro Troop in Singapore. In 1957 Terry returned to UK and was demobed. Recently Terry, now living in Australia, contacted Alf to say he was coming to UK and would it be possible to meet. A meeting was arranged and they met in Winchester and during an extended lunch hour rolled back the years.
Thanks to Alf Isherwood for the contribution.