Cove 1956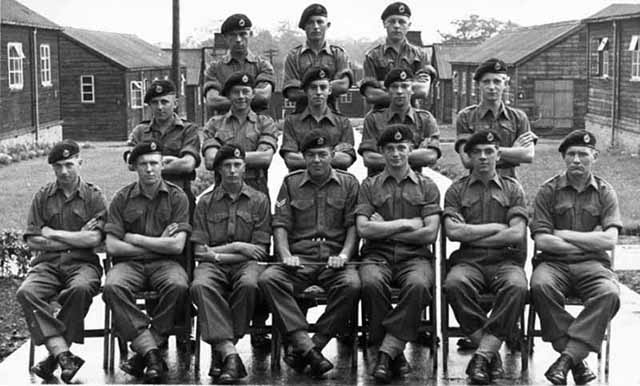 This was taken late 1956 at Cove, Farnborough, on the same Field Engineering Course shown on Trevor Powell's Memories, but shows a different troop.
Cpl Savage appears in both photos as he was standing in for this troop's Cpl who was not present on that day.
There are only three surveyors here. Myself, Bud Moon (Middle Row Left), Peter Gould (Middle Row Right) and Brian (BOJ) Williams (Front Row, 3rd from left).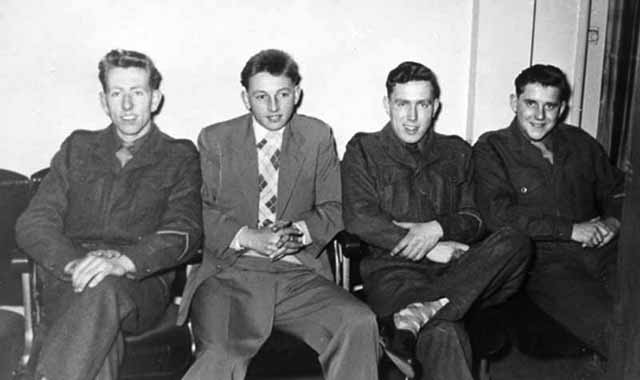 This photo was taken around Oct/Nov 1956, on a night out in Aldershot when we attending the above Field Engineering Course.
Left to Right. Wes Noble, Dennis 'Jack' Hawkins, George 'Geordie' McAllister, and myself. I seem to remember it was at a dance where a good jazz band was playing.
Love Geordie's socks in uniform.
With thanks to Bud Moon for this contribution.