Des Davey Memories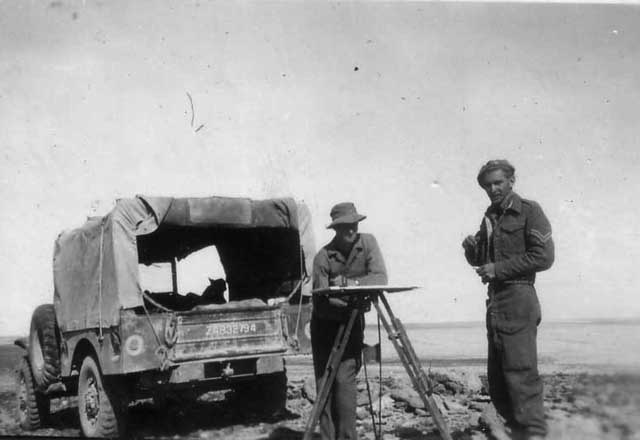 No.1 Topo Det 13 Fd Svy Sqn on Recce in Transjordan 1948
Cpl Hamish Pratley and L/Cpl Des Davey (leaning on plane table)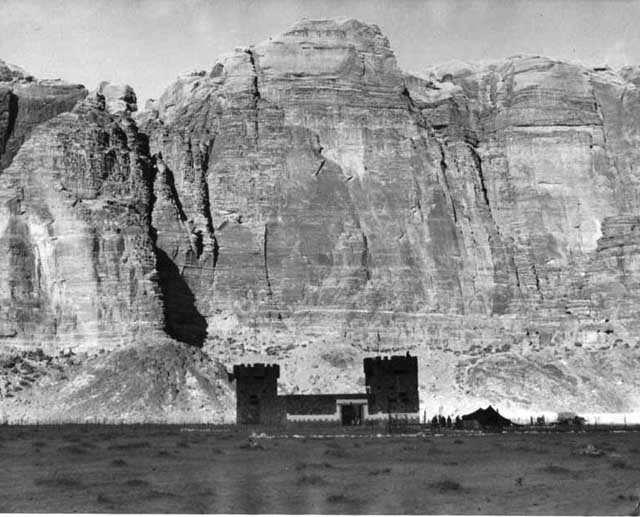 Gebel Rum,Transjordan 1948 with Arab Legion Fort in foreground.
No.1 Detachment 13 Fd.Svy Sqn put a Trig station on top. I was supposed to put the mark in, but before I got to the top the chap with me slipped and fell about ten or fifteen feet badly scraping his back , arms and legs so I had to get him back down before he stiffened up. I later spent the night on top lightkeeping.
The approach was round the side and up a series of ledges with scrambling rather than climbing and then a fair walk on top. About three hours in all if I remember right.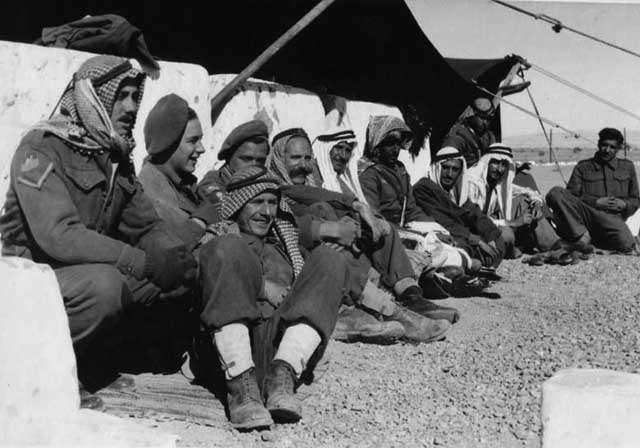 Some of the Detachment outside the Fort at Rum 1948. From the front,
L/Cpl Ron Davidson, Spr. ?, Spr Jock Bogle (Driver) Lying down, Sgt Dobber Silk (half hidden), Capt H L Thomas (with big moustache), The rest are Arab Legion and locals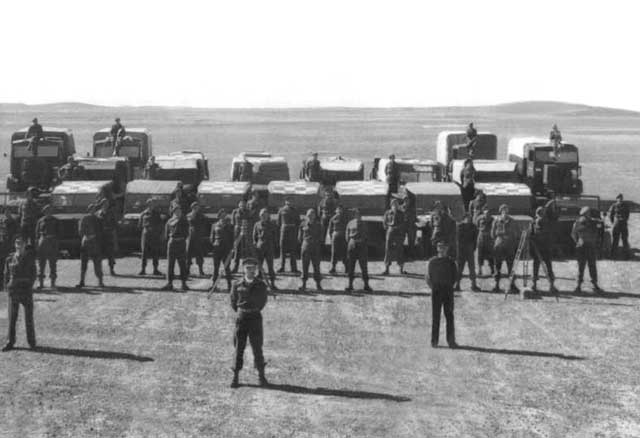 19 Topo Sqn on parade. Ma'an , Transjordan 1949/50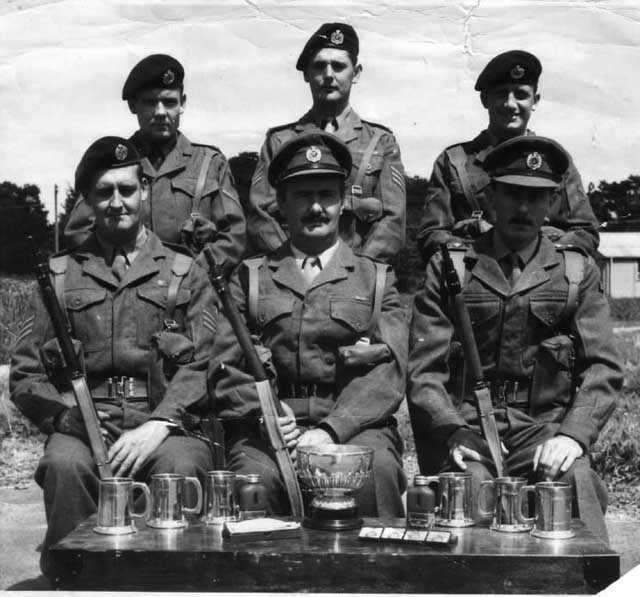 Winners Minor Units Trophy at RERA meeting at Longmoor 1959
SMS Rifle team
Back row: L/Cpl Squire Sgt Stevens L/Cpl Harris
Front row: S/Sgt Davey(me) Capt Prescott (team capt) Capt Fortescue
With thanks to Des Davey for this contribution.