SMS from 1955 to 1957
I completed a Draughtsman Topo course and remained on permanent staff first as Regimental Policeman and then as Military Training NCO under S/Sgt "Buller" Kent.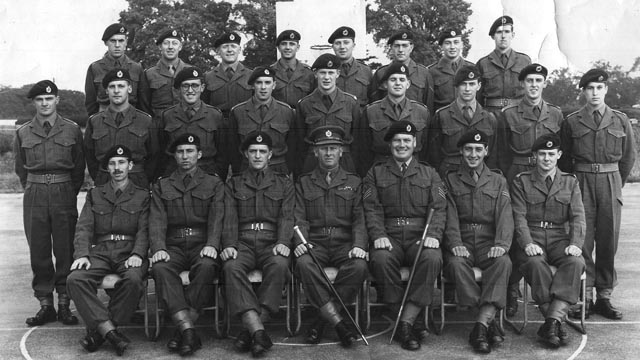 No 28 Junior NCO's Cadre August 1956 where RSM G. Young and S/Sgt Kent are centre front with Corporal D. Mingo on their left. I am first left on the back row.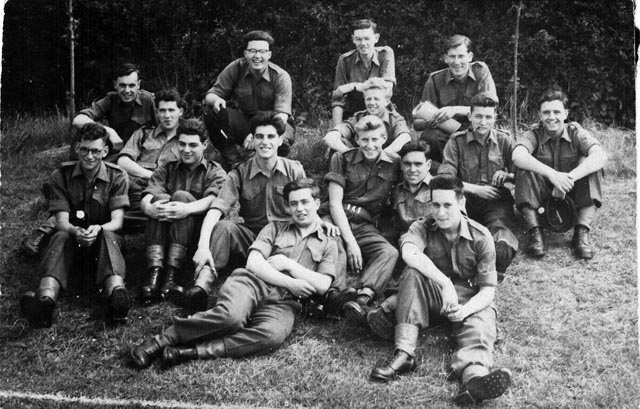 OR89 Draughtsman Topo Course in July 1956. I am at the back on the left. Spr "Chunky " Miles is lolling in the front. Unfotunately I do not have a reliable note of any other names. Someone may be able to add names.
With thanks to John Woods for this contribution.