One from 1961
The occasion of Pat Petty departing to the Officers Mess.
At the time Pat Petty was RSM 8 Depot and in addition at the time I was at RQMS with135 Regt (TA), as was Dick Hendry (RSM 135), Jim Kennedy (SSM 337 Sqn) and Geoff Keefe and Fergie Simpson who were both at 338 Sqn.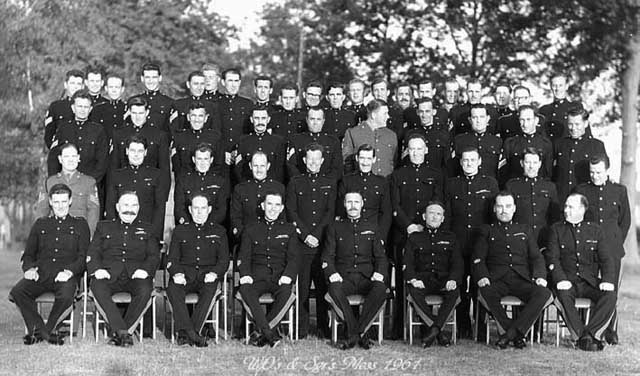 Enlarged for clarity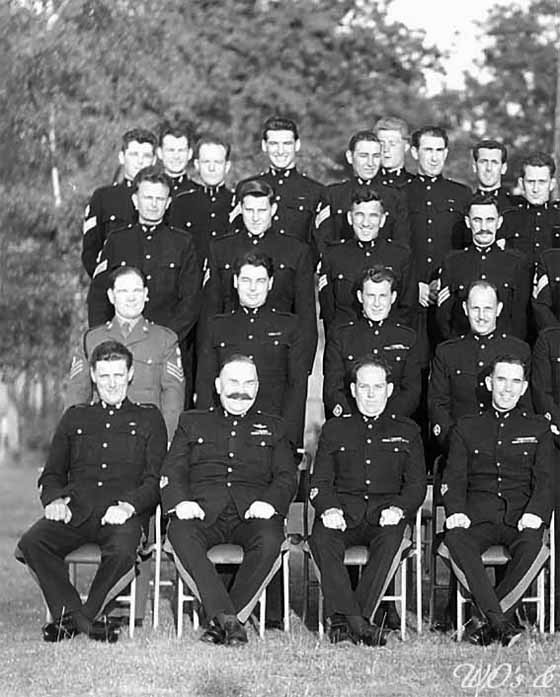 Back row: Chris Everett, Ray Eves, Trevor Howell REME, Dave Harries, Mick Browning, Dick Pollard, Geoff Keefe, Jim McCollouch, Dave Wheelock REME
Third row: Pete Timbrell, Roy Isherwood, Don Kirk, Jim Walke
Second row: Taff Jones, Jim Prosser, Don Kirk, Jim Walke
Front row: Nick Carter, Dougie Ward, Tubby Harding, Dick Hendry.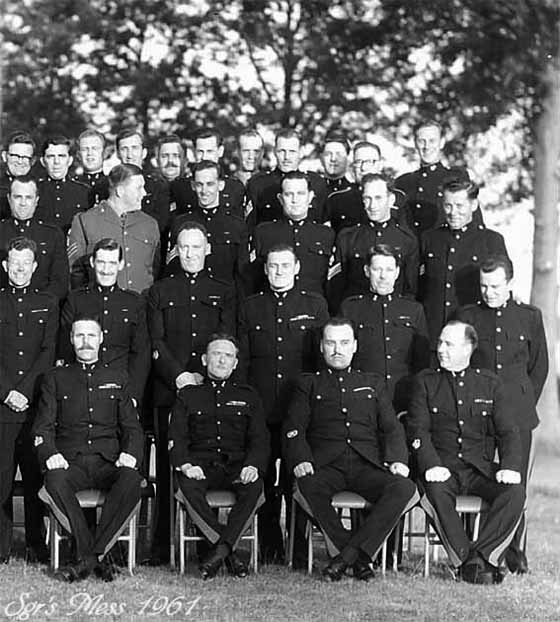 Back row: John Cotterell ACC, ????, Doug Gale, Joe Rennison, ????, Ted May, Bill Eade, Bob Payne, John Mowatt RAPC, Peter Dale
Third row: George Whalley, Ted Hibbert, Frank Litterick, Phil Broxham, Les Terry, Mac McCormack
Second row: Pete Frampton, Jock Watson, Edgar Kennedy, Fergy Simpson, Phil Armitage, Paul Abrams
Front row: Bob Eade, Pat Petty, Doc Blythe, Don MacIntyre.