Her Majesty the Queen at Brompton Barracks
On 25th October 2007 Her Majesty the Queen visited Brompton Barracks, Chatham in her role as Colonel in Chief of the Royal Engineers,
The following Photographs came from Mike Payne, one of our Standard Bearers.
Our Standard was on parade with many other REA Standards.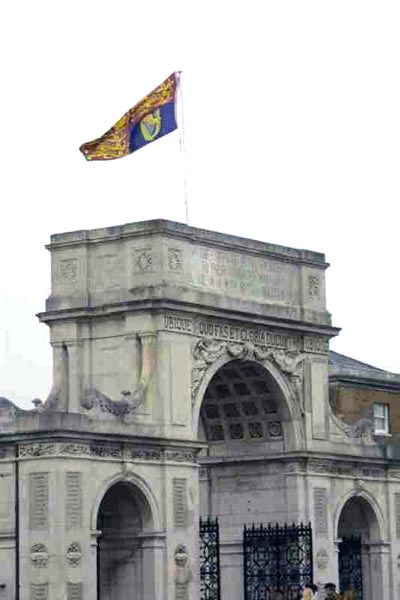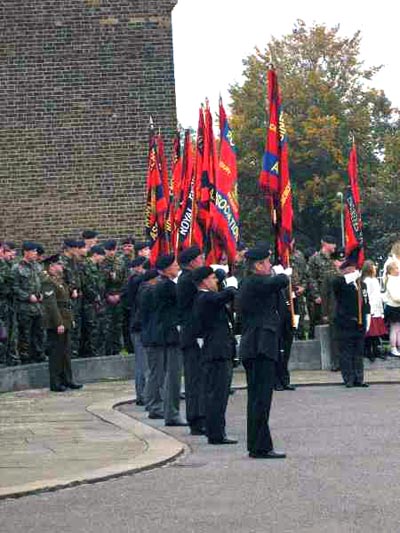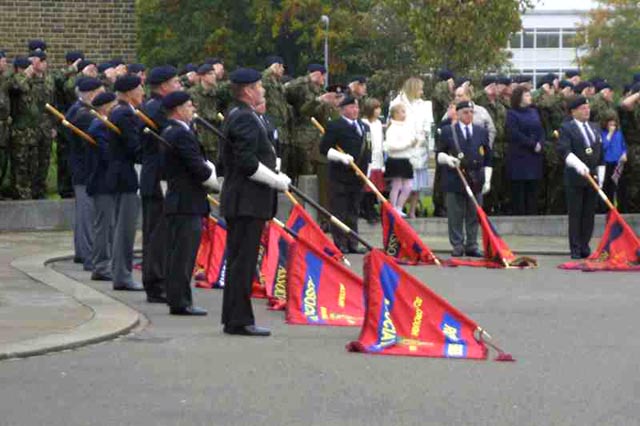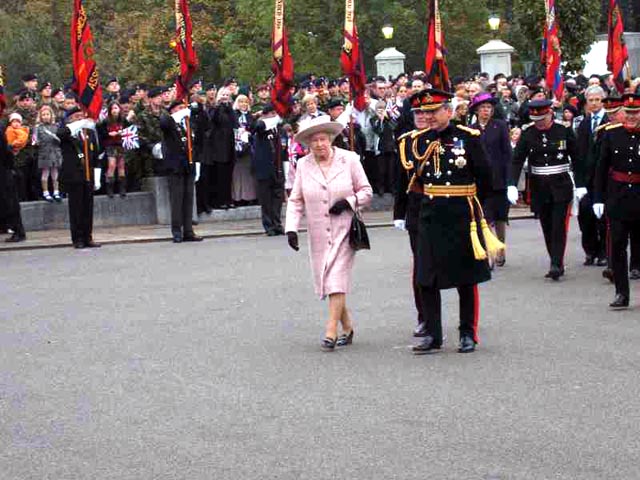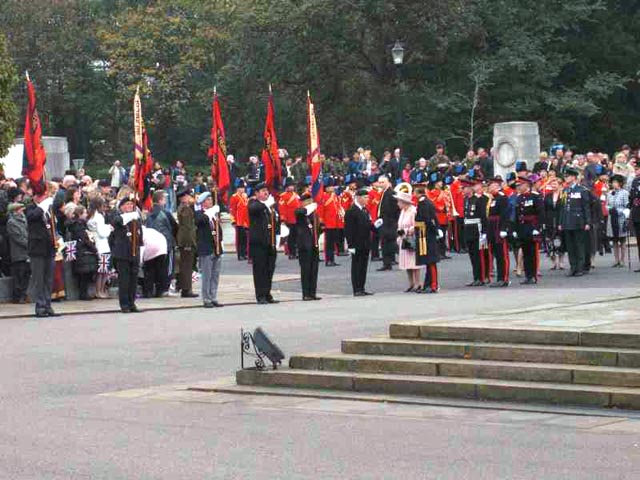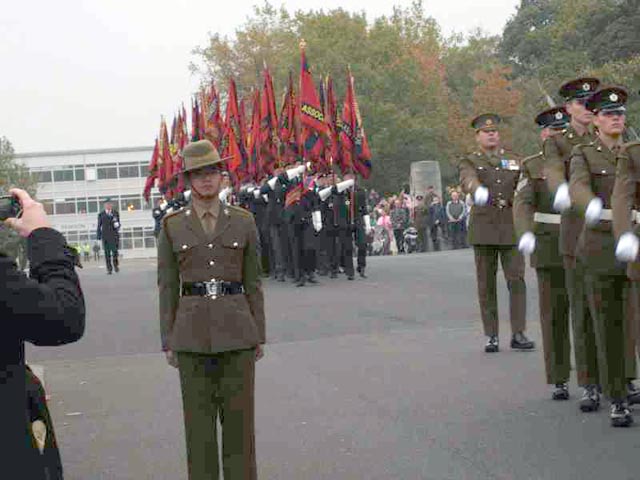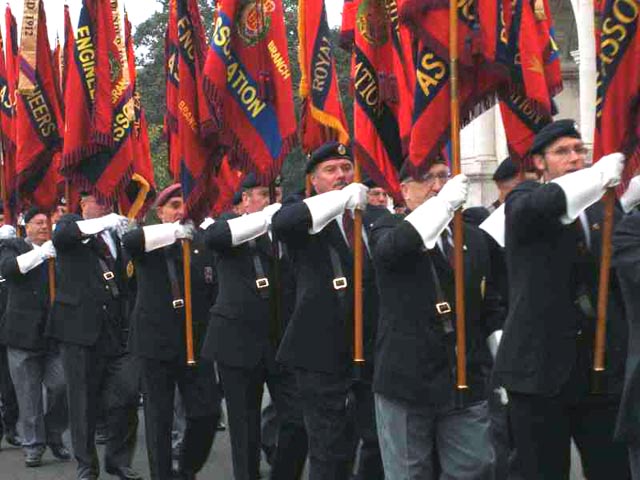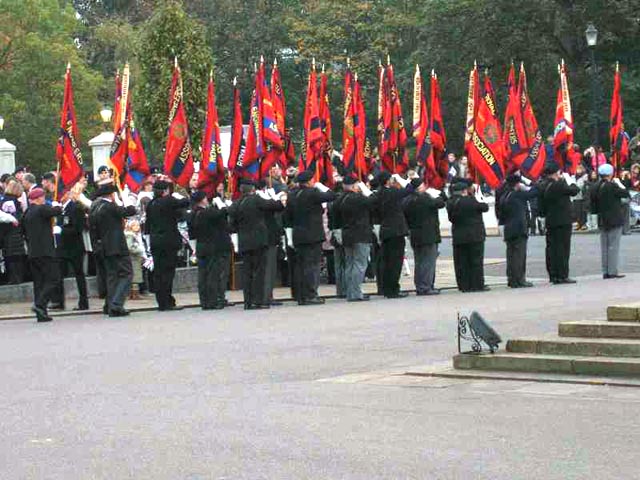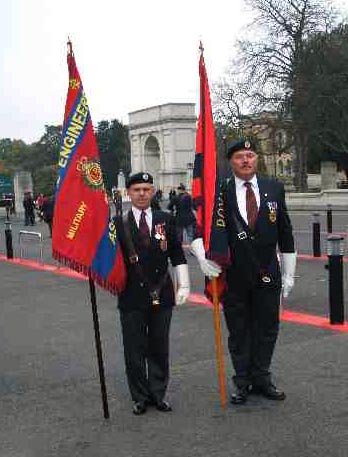 With thanks to Mike Payne for this contribution.