Pick up Parachutes at Newbury Racecourse
Saturday 22nd July 1955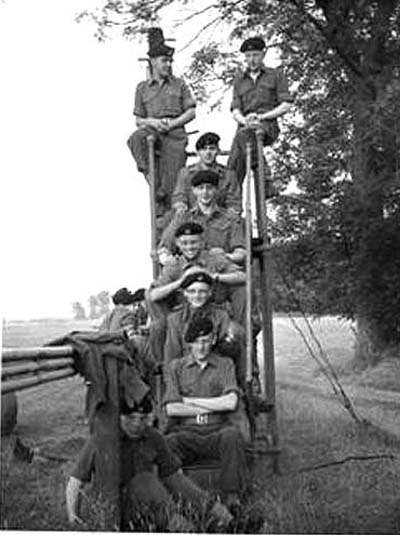 Top to bottom: Sprs Powell, Arter, Holloway, Eagle, Trott and Webb, from 4 Troop B Squadron.
This was a TA regiment from London who were going to attack the defences of Greenham Common American airbase.
Not one parachute was lost, despite the efforts of some of the locals.
With thanks to Tony Webb for this contribution.