The dining out of Don MAcIntyre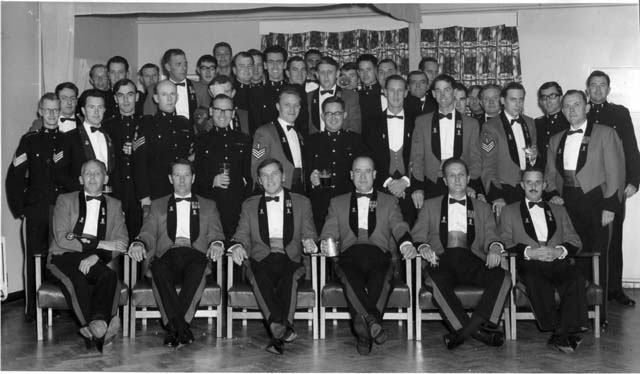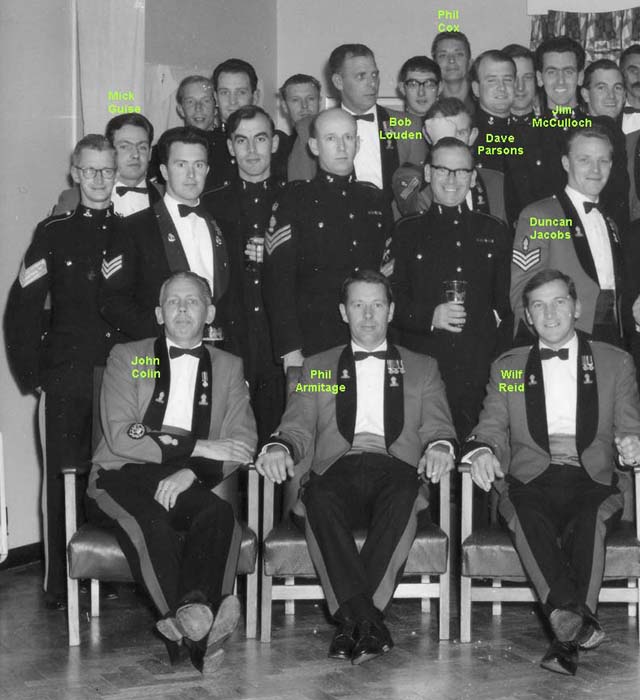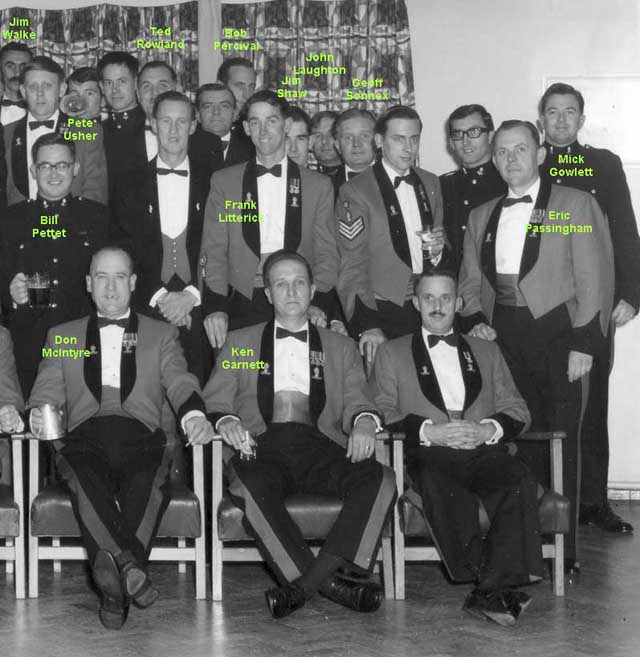 This was believed to be late 1968, can any one put a date to it?
Photos Courtesy of Ted May
Frank's recollection included the fact that he thought the drinker in the rear row and the gesturer in row three provided the Orderly Sergeant
for several weeks. I feel sure that someone out there can add the names of a few more!
Bill Powell has pointed out that I had misidentified Bryan Woodfield and has added the names of Jim McCulloch & Sam Whitehead?
Some additions and corrections Back row. To the right of Phil Cox. That's Dave Parsons.
Second row. That does not look like Phil Webster to me. Behind and to the left of Don. It is not Sam Whitehead. It is Bill Pettet.
Third on the right from Pete Usher. Looks like Ted Rowland. To the right of Frank Litterick. Jim Shaw.
On the right, second row. That is not Terry Membury. It is definitely Eric Passingham.
From Alex Johnstone