What was the cup for???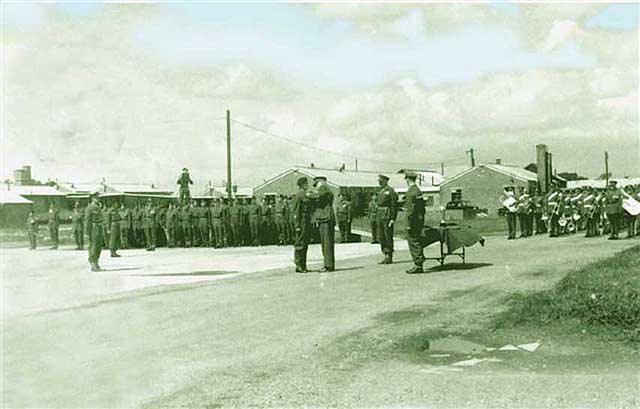 Photograph of a parade at Hermitage has been to and fro between Taff Richards and myself. We know the two on the extreme left of the photograph…WO 2 Pat Petty (SSM of B Sqn), and myself. We are pretty sure that the recipient of the medal is one WO 2 Bob Laidlaw. The two officers behind the Inspecting Officer would have been Col Collins with the Adjt Capt Hardy. It would probably have been spring 1950. Big question….
What was the cup for?????? Any ideas…..Nick Carter
With thanks to Nick Carter for this contribution.