OMAN – Nizwa – September 1959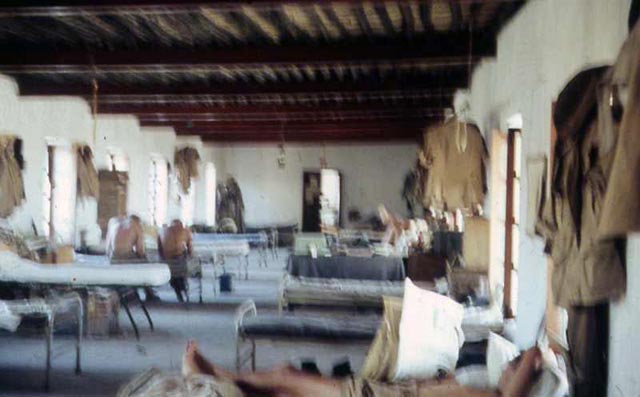 1 Troop living accommodation. No furniture, apart from beds, was available and each man used wooden packing crates and suchlike to make bedside lockers, wardrobes and so on.
(Your vision is blurred? You need better glasses or less beer!
… or was the culprit just a shaky hand and a long exposure?)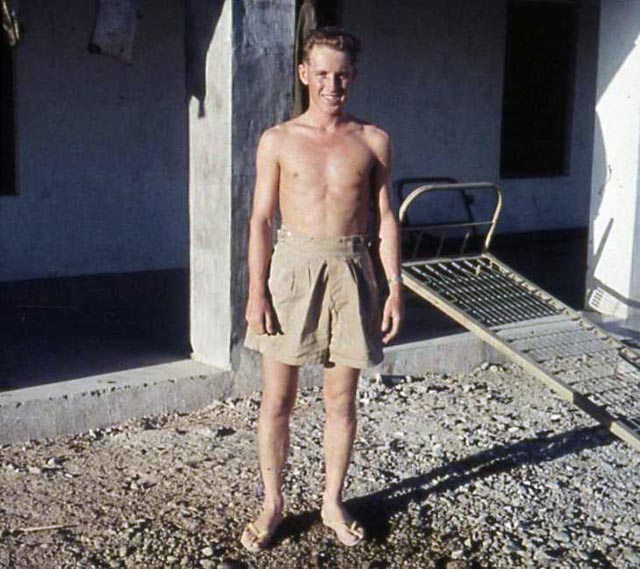 Bill Powell outside the barrack block.


I'm not sure why the bed was in that position, unless somebody had been getting a 'panic tan' before leaving for Blighty. It certainly wasn't me, I still had eighteen months to go!
With thanks to Trevor "Bill" Powell for this contribution
Any comments to
mailto:webmaster@survey-branch-rea.co.uk