OMAN – September 1959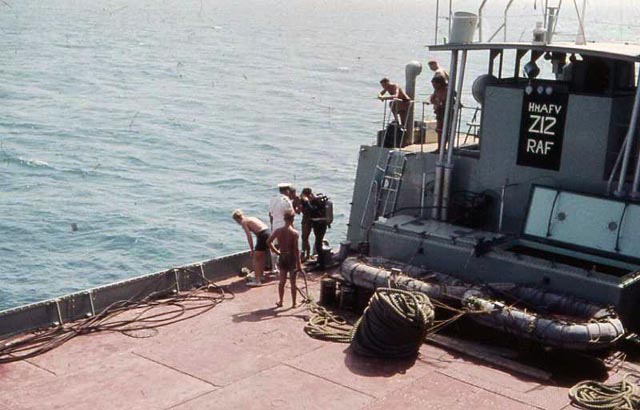 Dave Wheeler, Bill Powell and Bill Guthrie travelled by ship from Bahrain to Muscat. At the port of Dubai on the way, we witnessed an incident whereby the loading ramp fell off this Z craft during raising or lowering and sank to the bottom. Hence the need for the diver to go down and fix ropes to pull it up.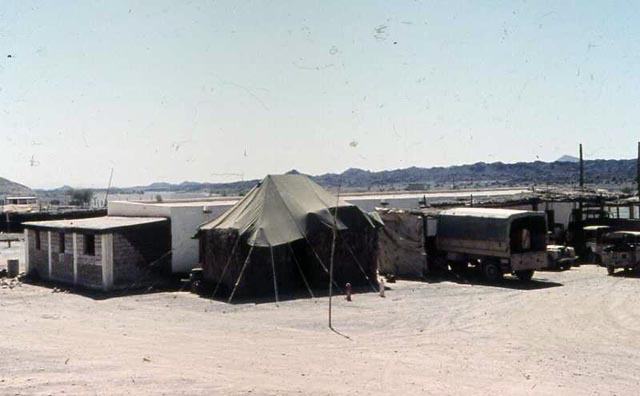 A view of 1 Troop's barrack block and MT park at Nizwa Camp. The tent was the MT office
and spares store. On the left is the newly-built technical office.
With thanks to Trevor "Bill" Powell for this contribution
Any comments to
mailto:webmaster@survey-branch-rea.co.uk